New international joint programmes for 2023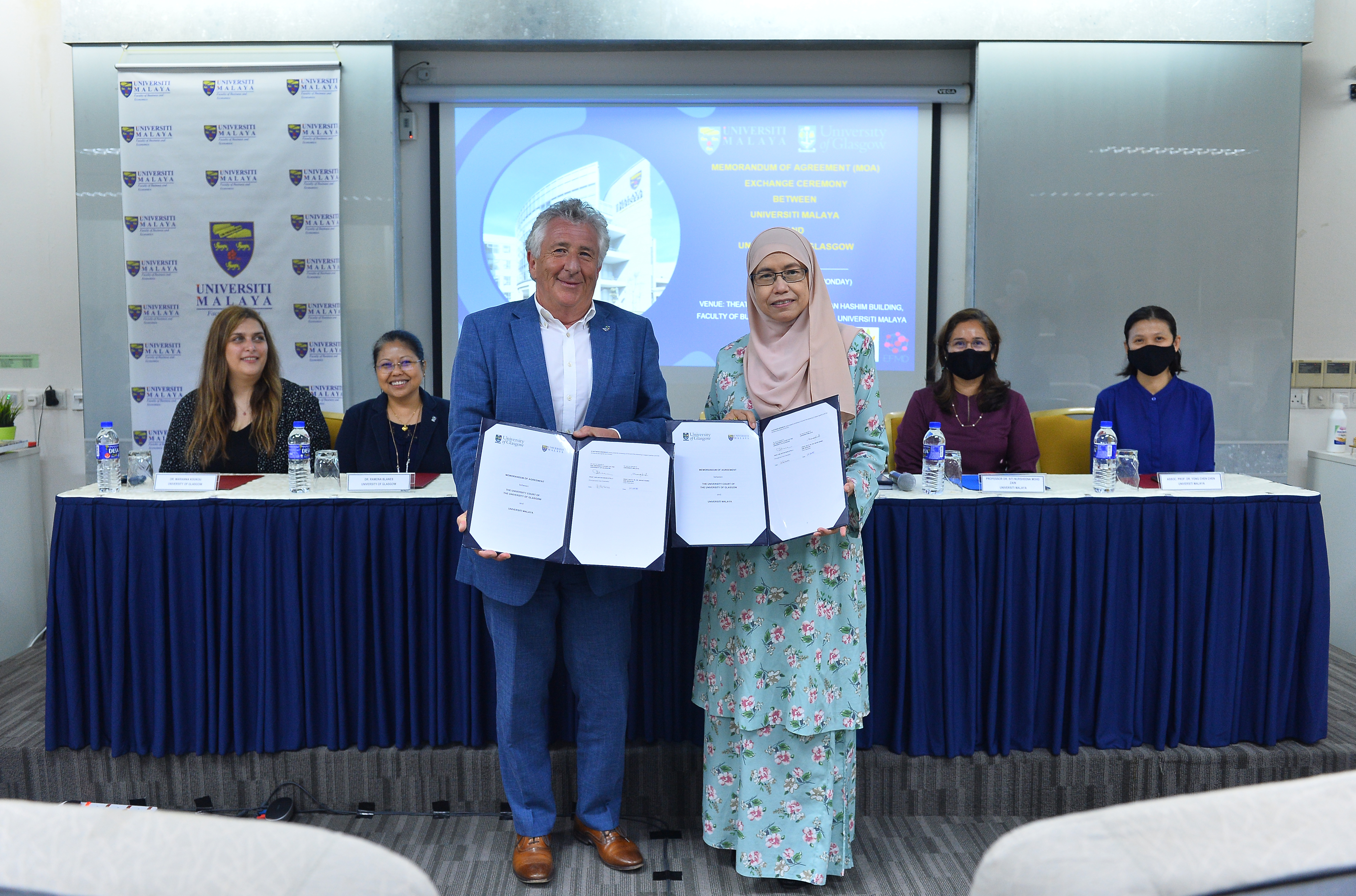 Adam Smith Business School has signed two new joint programme agreements with partners at Universiti Malaya in Malaysia and Yonsei University in the Republic of Korea.
Led by Dr Ramona Blanes, the agreement with Universiti Malaya is the latest addition to the Euro-Asian MBA-MSc Programme, joining Universiti Sains Malaysia and Institut Teknologi Bandung.
The programme provides a rigorous and comprehensive general management curriculum from the perspectives of South East Asian and European academics and practitioners. Students who complete year 1 of the MBA at Universiti Malaya Faculty of Business and Economics progress to year 2 at Adam Smith Business School to complete an MSc, receiving an award from both institutions on successful completion.
Professor Robbie Paton and Dr Ramona Blanes attended Universiti Malaya in Kuala Lampur, Malaysia in June 2022 to formally conclude the signing of the new agreement.
At the same time, Dr Dong-hyu Kim has also led on the development of a joint programme with Yonsei University Graduate School of International Studies (YU GSIS). In this 1+1 programme, YU students who successfully complete the first year of the degree with GSIS will enter into an MSc at Adam Smith Business School for the second year of their programme, receiving awards from both institutions on completion. The agreement was signed in June 2022 in Seoul, Republic of Korea.
Both programmes will commence in September 2023.
The recent agreements signify a resurgence of new international activity following the pandemic, and they will join the School's growing repertoire of international joint programmes, contributing to the goals of the School's Internationalisation and Partnership Development Strategy 2020-2025.
---
aubrey.bierwirth@glasgow.ac.uk
First published: 14 July 2022