How business angels learn could predict the outcome of a pitch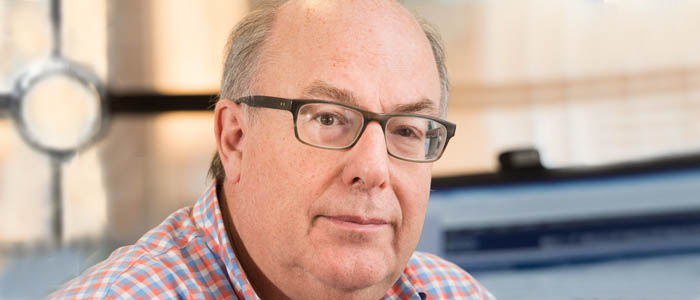 Start-up entrepreneurs pitching for their first round of investment might do well to find out a bit more about their potential angel's willingness to learn.
According to a recent survey of business angel learning styles, the 'know-it-all' is someone who does not recognise the need for any training or new knowledge. They appear more willing to say yes to a start-up, whilst the 'on-the-job' learner who is more open to training or absorbing the wisdom of others is more likely to say no.
How business angels learn to invest was the question investigated in a study conducted by Dr Tiago Botelho (University of East Anglia), Emeritus Professor Richard Harrison (University of Edinburgh) and Professor Colin Mason (University of Glasgow) that has been published in the British Journal of Management. The findings draw from interviews with 30 Scottish-based business angels who were asked to identify their learning experience as angel investors. These same investors undertook a real-time decision-making exercise as part of the research.
The main findings are:
Just over half are incidental learners. They learn about the investment process and acquire the skills and mindset of an angel through investment experience. Incidental learners make the quickest investment decision but also have the highest rejection rate. They make the fewest number of comments before making a final decision, which might manifest in more rejections.
One-third of angels are self-directed learners. They want to learn before becoming an angel. This happens by investing in conjunction with others in an angel group, in structured training courses, and by making some small investments. These people verbalized the most before making a final decision, possibly a sign of their confidence as willing learners.
A minority of angels have neither a willingness to learn when they started as an angel nor have they experienced any learning as their investment activity has increased. Earlier careers as successful entrepreneurs or in large corporates seem to have given them the assurance that they have nothing new to learn, nor have they learned anything new as an angel. Socialization Angels have the lowest rejection rate. They take the longest to make a decision, with each of the investors deciding to follow up with the entrepreneur. This might indicate that these investors lack the assurance to make a decision as they do not acknowledge any learning occurring while being an angel.
These three groups of angels differ in terms of their education, prior small business involvement, portfolio performance and portfolio performance. Each group has different rankings of investment criteria and different approaches to how they evaluate investment opportunities. The implications from this research are significant for the new company or owner manager seeking growth funds.
Professor Colin Mason says: "Business angels are typically successful cashed-out entrepreneurs. Some are business professionals such as accountants and lawyers. Others are corporate leaders. The knowledge, skills and resources that they have acquired from these career experiences enable them to make a valuable contribution to their investee businesses. Most also have sector knowledge.
But their prior career background is less likely to have prepared them to conduct the due diligence necessary to evaluate the merits and risks of prospective informal investments along with the structuring deals and achieving exits. This knowledge has to be acquired, and how it is acquired appears to affect their decision-making."
According to Dr Botelho: "these findings strongly support the importance of angel groups and angel training as 'safe spaces' for novice angels to learn and be supported. The positive spillover effects of the informal learning that occurs in angel groups justifies public sector support for their operational costs."
---
Clairelouise.smith@glasgow.ac.uk
First published: 23 May 2022