Professor Finch speaks at launch of virtual reality campus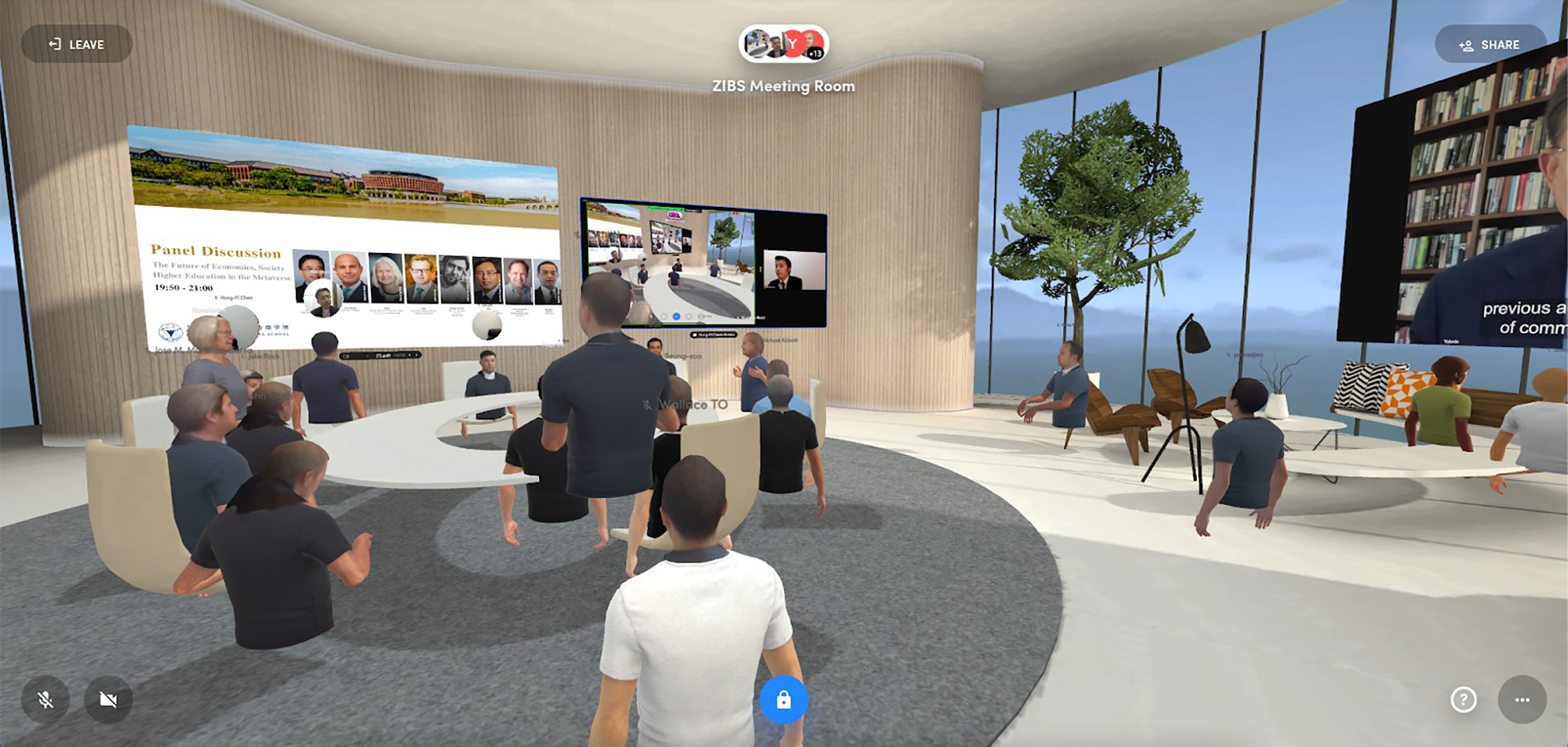 As part of the celebrations to mark 125 years of Zhejiang University, Head of Adam Smith Business School, Professor John Finch, spoke at the launch of Zhejiang University International Business School's (ZIBS) virtual 'Metaverse campus'.
Professor Finch joined a panel discussion on The Future of Economics, Society and Higher Education, alongside industry leaders and Business School Deans.
He shared his perspective and thoughts on how higher education will be redesigned by technologies in the next decade.
The Metaverse campus aims for education, business and activities to be possible in virtual reality and enable people across the world to conveniently access knowledge, research and innovations from ZIBS and its global academic partners.
University of Glasgow is an international partner with Zhejiang University.
---
Clairelouise.smith@glasgow.ac.uk
First published: 28 April 2022