Professor Finch guest speaker at Zhong Guan Cun Forum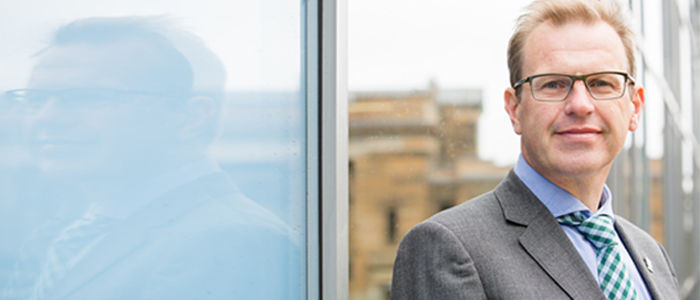 Head of School, Professor John Finch, was a keynote speaker at the Zhong Guan Cun (ZGC) Forum held in Beijing in late September.
With the theme of 'Intelligence, Health and Carbon Neutrality', the event focused on the digital economy, artificial intelligence, life and health, carbon neutrality and other cutting-edge technologies and topics.
Professor Finch spoke about: 'Clusters and Ecosystems as Policy Objectives in the Economic Development of FinTech'. He sketched and offered evaluations of why and how FinTech has to date adopted ecosystem or cluster forms of organisation and coordination.
As an important platform for China's innovation, ZGC Forum brought together global wisdom, scientific and technological resources to inject new impetus into global sustainable development. The event offered institutions the opportunity to gather on and offline to express thoughts and viewpoints and discuss cooperation innovation.
CEO of Bayer AG, Nobel Prize winners, Turing Award Laureates, Senior VP of Astrazeneca, representative from the United Nations Development Programme, CEO of Atlantic Labs, General Manager and Partner of BCG, CEO of Cummins, UK Minister and Her Majesty's Trade Commissioner for China, VP of EDF, Senior Consultant of Bank of England, and Chief Economist of World Bank were among this year's guest speakers.
The 2021 ZGC Forum was jointly held by the Ministry of Science and Technology of the People's Republic of China, Chinese Academy of Sciences, China Association for Science and Technology, and the People's Government of Beijing Municipality.
---
Enquiries: Clairelouise.smith@glasgow.ac.uk
First published: 1 October 2021