Business Forum launches to improve productivity across Scotland as part of national network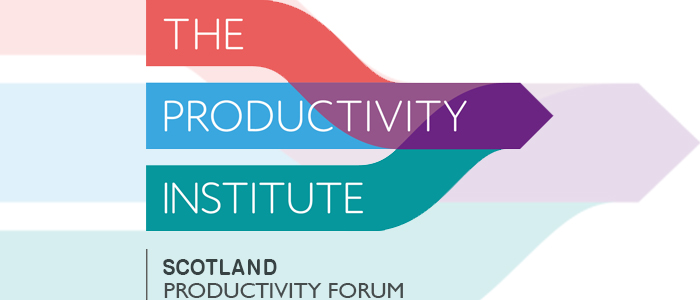 Part of The Productivity Institute, the Forum is one of eight that will work to better understand and address regional issues of productivity and improve the UK's overall performance.
The Forums are part of the £32 million ESRC-funded Productivity Institute. Each will inform and shape the development and implementation of the Institute's research agenda and practical business interventions.
The majority of the Institute's research activities and outputs will be developed in collaboration, and in some instances through co-production, with business and policy users.
The University of Glasgow is leading one of the research hubs and overseeing the set up and running of the Regional Forum for Scotland. It includes representatives from the area's key sectors including technology as well as from the public sector and academia.
Chaired by Carolyn Currie, Chief Executive of Women's Enterprise Scotland, members of the Forum met virtually for the first time in Q1 2021 to start shaping its work and consider the highly evident productivity issues across Scotland.
One of the Forum's first outputs will be a 'Regional Productivity Insights Paper' to provide a framework for its work. Members were also keen to use the Forum to understand the longer timescales over which changes in productivity would emerge.
Reflecting on the first meeting, Carolyn Currie said: "After months of behind-the-scenes work, it was a real milestone to hold the first board meeting of the Productivity Forum in Scotland. We are fortunate to be working with business leaders, economists and sector experts who share our ambition to transform Scotland's productivity. This collective expertise is vital, as we gather data and identify the action areas, which we believe can ultimately boost productivity across Scotland. I am very encouraged by this positive start and look forward to working with the Forum to develop the details of our approach and action plan."
Scotland Productivity Forum lead John Tsoukalas, Professor of Economics at Adam Smith Business School, said: "Our first Forum meeting was a great success. I am delighted with the level of engagement, enthusiasm and commitment of our members to develop an action plan and mobilise resources to address the productivity challenge in Scotland. We have identified areas of intervention such as digital adoption, workplace innovation and skills, where the combined expertise from our Forum can make a difference."
Productivity Institute Research Director Professor Tony Venables said: "Good research requires going beyond the national aggregates, to understand the issues faced by the regions and devolved nations, and the challenges and opportunities that they face. This is particularly so as our research seeks to provide policy relevant and practical proposals for raising productivity and economic performance in firms, regions, and for society as a whole. The Regional Productivity Forums are essential in enabling this two-way flow of knowledge and ideas, and I'm delighted they have made such a strong start in their work."
The eight Forums will report into each other and The Productivity Institute to better understand and address their regional issues of productivity and improve the UK's overall performance.
---
Enquiries Clairelouise.smith@glasgow.ac.uk
First published: 10 May 2021