NIESR Review article and School partnership
Issued: Tue, 30 Mar 2021 09:20:00 BST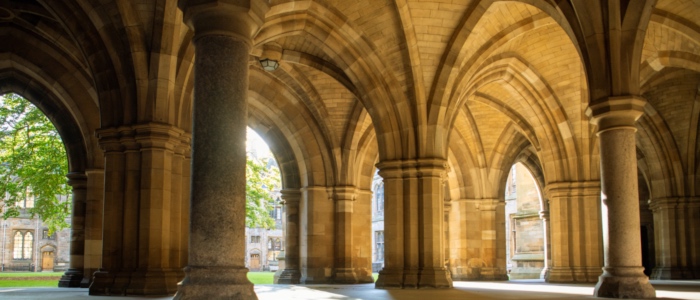 A new paper on inclusive regional policy, titled 'Aspirations failure, disadvantage traps and inclusive regional policy' by Professor Sayantan Ghosal, has been published in a special issue of the NIESR (National Institute for Economic and Social Research) Review. The paper builds on Professor Ghosal's theoretical and empirical research on poverty, aspirations, and stigma.
The Adam Smith Business School's partnership with the NIESR will strengthen the School's visibility, presence and access in the most senior policy circles and drive the School's Impact agenda in applied economics and policy making.
Together we will jointly produce, publish and disseminate the Quarterly Forecast for the Scottish economy from 2021, and contribute to the NIESR UK and Global forecasts.
The School will be able to use the custom made NIESR global economic model for research, knowledge exchange, and learning activities within the University and with external stakeholders.
The partnership also includes offering junior Fellowships; development of joint research proposals in areas of mutual expertise; collaboration over outreach activities and the potential engagement of Institute staff to undertake teaching or other relevant activity at the University.
---
Enquiries: Clairelouise.smith@glasgow.ac.uk