British Heart Foundation gives real-life experience to students
Issued: Mon, 22 Mar 2021 09:48:00 GMT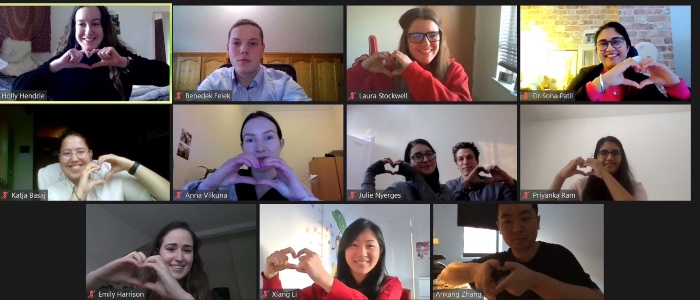 Beta Gamma Sigma University of Glasgow Chapter ran a social-enterprise consulting workshop recently.
Consulting for Good aimed to bring students together to work on a real-life case put together by the British Heart Foundation (BHF).
In the run up to Valentine's day competing students were tasked with writing a recruitment and marketing strategy for BHF Glasgow during the Covid-19 pandemic and lockdown.
Teams taking part recorded a video of their presentation which was reviewed by a panel of judges from the British Heart Foundation and the BGS committee.
The final live event was an opportunity for students to meet the BHF team and gain feedback on their presentations.
British Heart Foundation arranged for the winning team to work with BHF mentors after the event and for their ideas to be implemented by the charity.
MSc student Emily Harrison from the winning team said: "This competition was a fantastic opportunity to enhance a variety of skills which will be hugely beneficial to my future career. It was an exciting insight into working with a small team of colleagues on a fast-paced consultancy project which will transform into real results, benefitting the British Heart Foundation.
"It has been a rewarding experience both for my personal development and the real-life impact the results will have for the BHF in the future. I am looking forward to further developing and implementing our proposal with the BHF in the coming weeks. I highly recommend getting involved in this competition in the future!"
---
Enquiries: Clairelouise.smith@glasgow.ac.uk