School wins Bronze AMBA award
Issued: Fri, 05 Feb 2021 10:53:00 GMT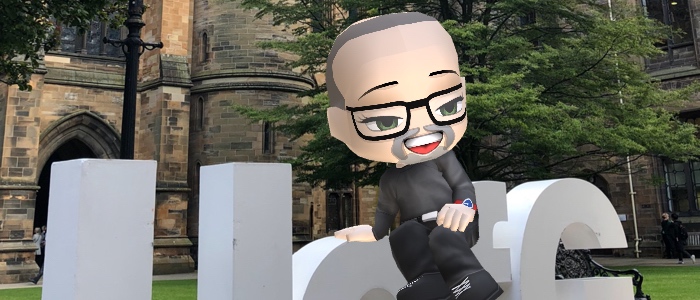 The Business School has won a Bronze AMBA (Association of Master of Business Administration) and BGA (Business Graduates Association) Business Education Award for Best Innovation Strategy.
It was awarded to Prof Denis Fischbacher-Smith for his 'Decision making under uncertainty: making a drama out of a crisis – using the Covid-19 pandemic as an integrated case study'.
Denis recast his MBA course, setting it within the context of Covid-19, and created an avatar and a series of animated videos to deliver it online. This unique and radical approach integrates academic content with cutting-edge pedagogy by using comics, storyboarding and visualisation to address uncertainty.
AMBA is committed to raising the profile and quality standards of business education internationally, for the benefit of Business Schools, MBA students and graduates and alumni, employers, communities and society.
The AMBA & BGA Excellence Awards, were held virtually on 29 January 2021 and brought together leading lights from the global business education community to celebrate excellence and commend achievement among Business Schools, business students and graduates, suppliers and employers.
The Business Graduates Association (BGA) is an international membership and accreditation body of world-leading and high-potential Business Schools that share a commitment for responsible management practices and lifelong learning, and that are looking to provide a positive impact on their students, communities and the economy as a whole.
---
Enquiries: clairelouisesmith@glasgow.ac.uk