School welcomes Anastasia Sideri in Honorary Professor role
Issued: Thu, 10 Sep 2020 12:30:00 BST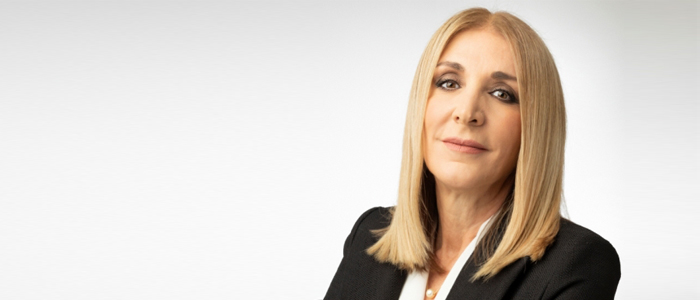 Anastasia Sideri, Communications Director of The Coca-Cola Company for Central and Eastern Europe, is taking up a new role at the Adam Smith Business School as Honorary Professor.
She has a distinguished career in communications and marketing, including leadership roles at New Athens International Airport, DHL Hellas, and Procter and Gamble.
Anastasia has already made a number of contributions to the Business School with the MBA programme and in sharing leading practice in communications, including with research projects.
She has thirty years of diverse work experience from engineering to marketing and communications, in the fast moving consumer goods, and service business sectors.
Anastasia is also chair of AMCHAM Greece, Women in Business Committee, a board member of the ESTIA Foundation.
Welcoming Anastasia's appointment, Professor John Finch, Head of the Adam Smith Business School said: "We are delighted to announce the appointment of Anastasia Sideri as Honorary Professor and welcome her to the Adam Smith Business School. She brings leadership experience at the highest levels and will be a huge asset to our School community. We look forward to Anastasia's contributions in leadership and in communications and working with and learning from her."
---
Enquiries: Clairelouise.smith@glasgow.ac.uk