Enterprising students raise money for Beatson
Issued: Thu, 21 May 2020 14:42:00 BST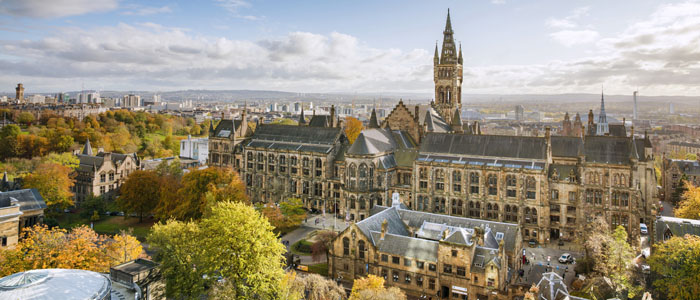 The Beatson Cancer Charity is benefitting from the entrepreneurial skills of students from University of Glasgow Adam Smith Business School.
MA Business and Management students raised and donated £2.5k to Scotland's largest cancer centre.
The money was made from the trading activities of students on the Business Start-Up degree programme. Their businesses included a pop-up polaroid camera service, manufacturing solid perfume, room scents and candles, manufacture of hand-made earnings, beeswax lip balms and a marketing consultancy service.
Students worked in groups to come up with a business idea, build and test their product or service, take it to market and engage in trading activities.
Professor Colin Mason, Dr Helen Mullen and Dr Jillian Gordon who developed and delivered the course believe you can't teach someone to be an entrepreneur in the class that they need the experience of doing it.
The course enables the students to develop and hone a range of skills including creativity, opportunity recognition, resilience, negotiation, selling, communication, critical thinking, group working and financial management skills.
Fredrika Holm, third year Business & Management degree student said: "My business was to sell environmentally friendly, cruelty free vegan lip balms and lip scrubs with natural ingredients.
I learned many things from the Start-Up course – that you should always try, and if you 'fail' at something, it is always an experience to learn from. Failing means you are learning, and you can use this knowledge to succeed. When you get out of your comfort zone and take risks, you can gain a lot of experience, succeed, and develop as an individual.
I now have the tools and confidence to start my very own start-up."
---