£300,000 fund to trial a renewable power technology in rural Bangladesh
Issued: Fri, 15 May 2020 16:26:00 BST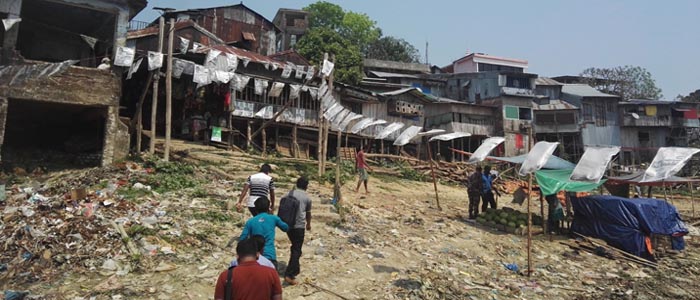 A joint project aiming to provide clean, affordable and secure electricity to the remote hill-tracts region of Bangladesh has received an award of £299,701 from InnovateUK.
The project furthers a feasibility study of technology between Adam Smith Business School and the School of Engineering together with UK technology company, SEMWaves Ltd. The team will test build a solar-hydraulic power generation system and its distribution in the region.
The system will supply uninterrupted clean energy to local households that rely primarily on low-quality energy sources such as firewood, candle and kerosene at present, which are inefficient, polluting and can significantly affect human health.
Once proven, the team aims to scale up the technology throughout other regions in Bangladesh.
To deliver the project, Dr Yee Kwan Tang from ASBS is working with Dr. Chong Li from UofG's School of Engineering, UK technology company SEMWaves Ltd (the technology owner and project lead), and local partners J&C Impex and Prof. Sudip Kumar Pal of Civil Engineering at Chittagong University of Engineering and Technology (CUET), Bangladesh.
Dr Yee Kwan Tang said: "I'm passionate to collaborate with academic and industrial partners to promote and introduce innovation to improve local livelihoods in developing countries. I am delighted to participate in this meaningful project that could make impact on energy poverty reduction of rural communities in Bangladesh."
The work supports the 2030 Agenda for Sustainable Development Goal 7 to give universal access to affordable clean energy.
The project has formally started in April 2020 and will run until March 2021.
The feasibility study was funded by the Global Challenges Research Fund - Scottish Funding Council.
The Global Challenges Research Fund (GCRF) is a £1.5 billion fund announced by the UK Government to support cutting-edge research that addresses the challenges faced by developing countries.
---
Enquiries:clairelouise.smith@glasgow.ac.uk