Hoolr secures partnership with the AoEC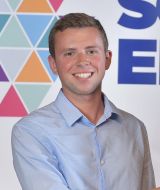 Congratulations to Business School alumnus, Alasdair Ireland (MA Economics/ Business & Management 2018) founder and CEO of Hoolr, on his new partnership with the AoEC (The Academy of Executive Coaching).
Hoolr, which was founded by Alasdair, with the mentorship and support from the University of Glasgow's Tech Start Programme, is an innovative technology company that helps coaches, coaching companies and organisations, manage coaching on one simple platform. Hoolr's powerful automations and data visualisation will allow AoEC coaches to focus on delivering sessions to clients, and manage all of their coaching engagement, follow good practice and track accreditation progress seamlessly.
Professor Mark Logan, who participated in the mentorship programme said "I'm delighted to see Alasdair's tenacity and dedication being rewarded. Alasdair's involvement with the university's Tech Start programme resulted in him finding key mentors at a crucial stage in the development of Hoolr and is an important reminder of the value of such endeavours."
Alasdair had this to say on his fantastic achievement "I am extremely excited to share that Hoolr has partnered with the AoEC - The Academy of Executive Coaching to power the coaching practice of AoEC delegates, alumni and coaching clients. As one of the world's leading executive coach training companies with over 20 years experience, the AoEC has qualified over 13,000 coaches globally. Within the global coaching industry, this is a pioneering partnership between a coaching platform and a coach training provider.
Hoolr will be able to support the AoEC to grow its coach trainee engagement by providing a world-class user experience and insightful data."
---
If you have a success story you'd like to share with us, please get in touch.
First published: 25 November 2021