Business School Alumnus led STIRIXIS Group, wins multiple International Property Awards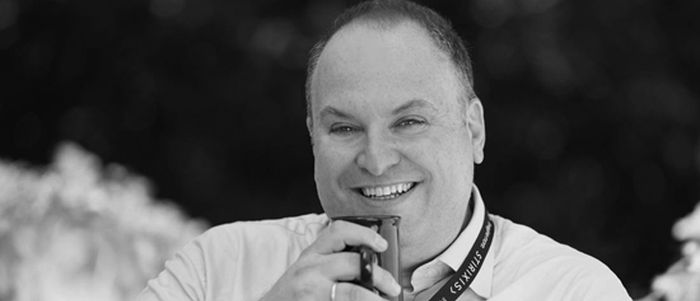 We'd like to extend our warmest congratulations to the STIRIXIS Group, who have received three International Property Awards for its European projects in 2020 as well as two nominations as "Best in Europe", in a digital award ceremony in London. This marks 2020 as another very successful year for the firm. STIRIXIS Group is an internationally awarded design and consulting firm headed by Adam Smith Business School alumnus Alex Athanassoulas (MBA 1992), and the awards received were for projects for Perrigo Pharmaceuticals in Romania, Schneider Electric and Pressious Arvanitidis in Greece.
For their project for Perrigo Romania, who are the global leader of over-the-counter health and wellness solutions, STIRIXIS Group won a Five Star Award for the design and management of the construction of its headquarters in Bucharest, Romania. It was designed to nurture collaboration with a focus on user experience and well-being, Perrigo's headquarters, are uplifting and colourful, with state-of-the-art branding and technology solutions boosting performance and engagement for its people.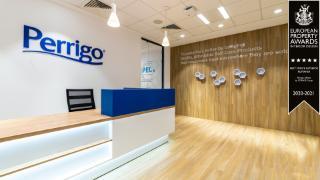 STIRIXIS Group were also awarded the Five Star Award for their work on the headquarters of Schneider Electric, the multinational leader of energy and automation in Athens. It has also been shortlisted as 'Best in Europe' for the finals next month. The design boasts unique automations, biophilic design and innovative lighting solutions. Above all, it is based on a new era of "hybrid", flexible working, within open-plan hotdesking and task-oriented collaborative meeting points.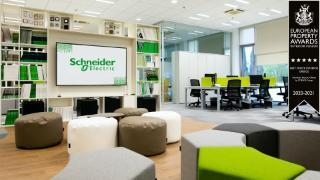 Their final award winning project, the Pressious Arvanitidis landmark building, was also awarded as a Five Star Award and shortlisted as 'Best in Europe' for the finals next month. On the busiest avenue of Athens, the outstanding inside-out "transformation" of the building includes a versatile showroom, exhibition areas, production, offices and a café.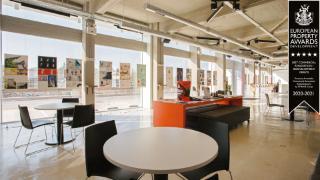 The International Property Awards are the most prestigious and widely recognised design awards in the world, running for their 27th year and covering 45 categories globally. The awards are being judged by an independent panel of over 100 experts, chaired by Lord Best, Lord Waverley and The Earl of Caithness.
---
If you have a success story you'd like to share, please get in touch.
First published: 18 January 2021