Through Your Lens photo competition
In the run up to COP26 in Glasgow, two of our fantastic student clubs and societies, the Adam Smith Economics Society and the Glasgow University Accounting Society, ran a School-wide photo competition asking students what sustainability looks like to them. As future business leaders and stewards of the planet, we invited students to picture what unsustainability meant to them.
Sponsored by Liontrust, over 100 eligible entries were submitted and judged by a panel of esteemed alumni, including the Principal, Sir Anton Muscatelli, professional photographer and Broadcaster Bruce Connolly, and Martyn Jones, Investment Manager at Lion Trust.
The ten shortlisted entries sough to addressing the climate crisis through their lens in a number of ways, from scenes highlighting pollution to the unintended consequences of climate change.
The winner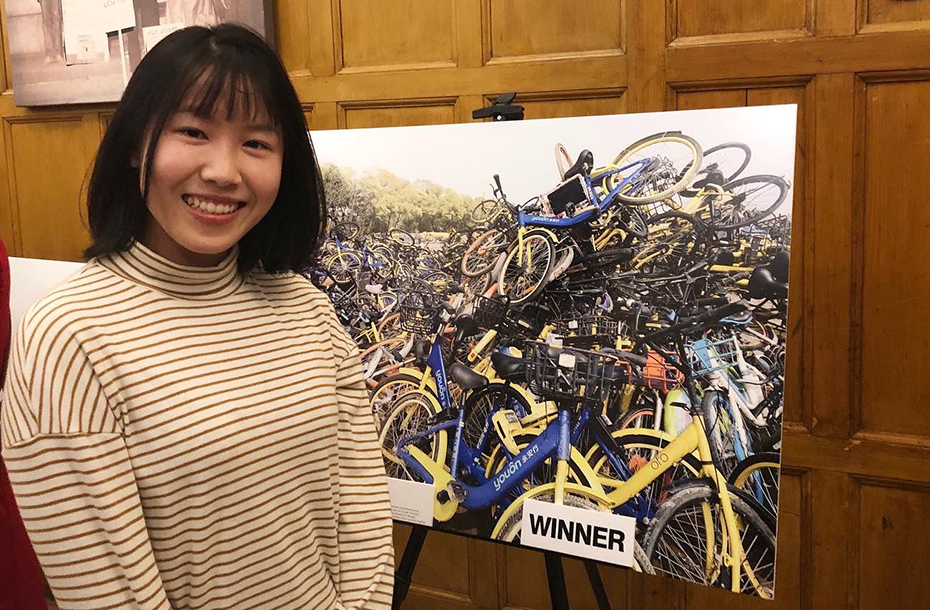 The winning entry, simply called 'A Mountain' was taken by Xin Ning. She said: "It was hard for me to express my shock when I saw these abandoned bicycles, so I took pictures with my mobile phone. I gave a close-up of a pile of bicycles, but I could still see more abandoned bicycles in the distance from the gap. Bicycles on barren land and distant mountains and forests exist on our earth together." The judging panel unanimously agree on the winner, saying: "This is a great example of excess consumption and sums up perfectly the dangers of the current mismatch between consumption and effective need".
Runner up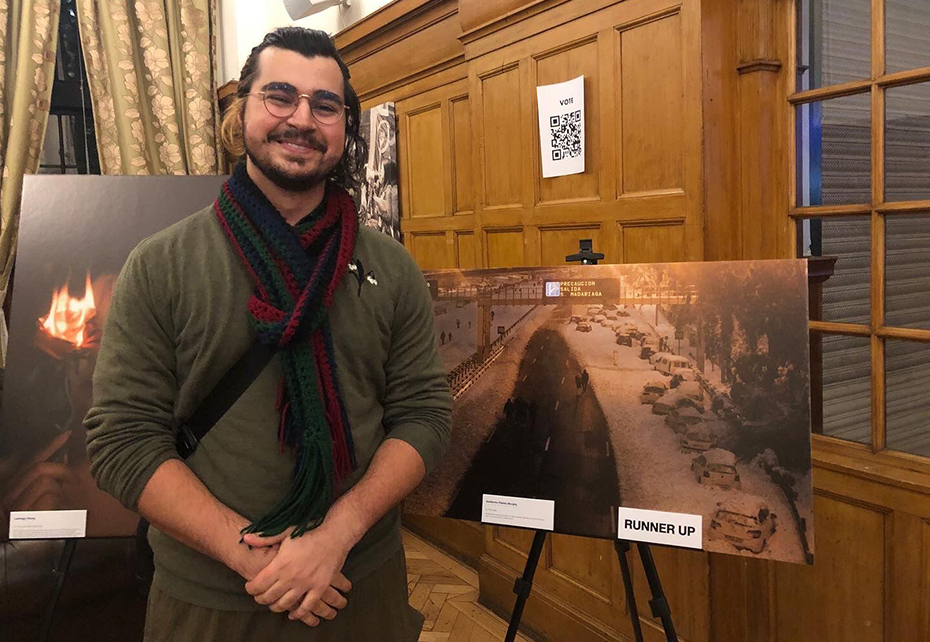 The runners up entry by Guillermo Pablos Murphy was called Filomena, showing 'Pedestrians and piled up cars on a major Spanish highway during the Filomena storm of January 2021, a reality check'. "Filomena" Sir Anton, judging the competition said: "What I really like about this entry is that the photo does a great job of showing both the problem of climate change in the form of extreme weather events and the impact which it has on ordinary people as entangled together."
In addition, on the award night students vote for a 'people's choice' award won by Muhammad Fath Kathin with over 120 votes with his photo "What Could Be More Vital Than Breathing Fresh, Pure Air?".
Winning photographs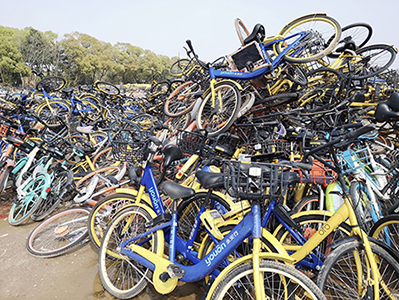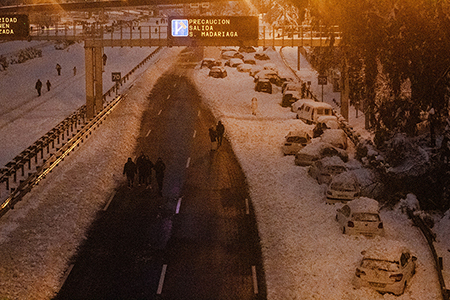 ---
Further information: business-rsm@glasgow.ac.uk
First published: 9 November 2021