Parents and Carers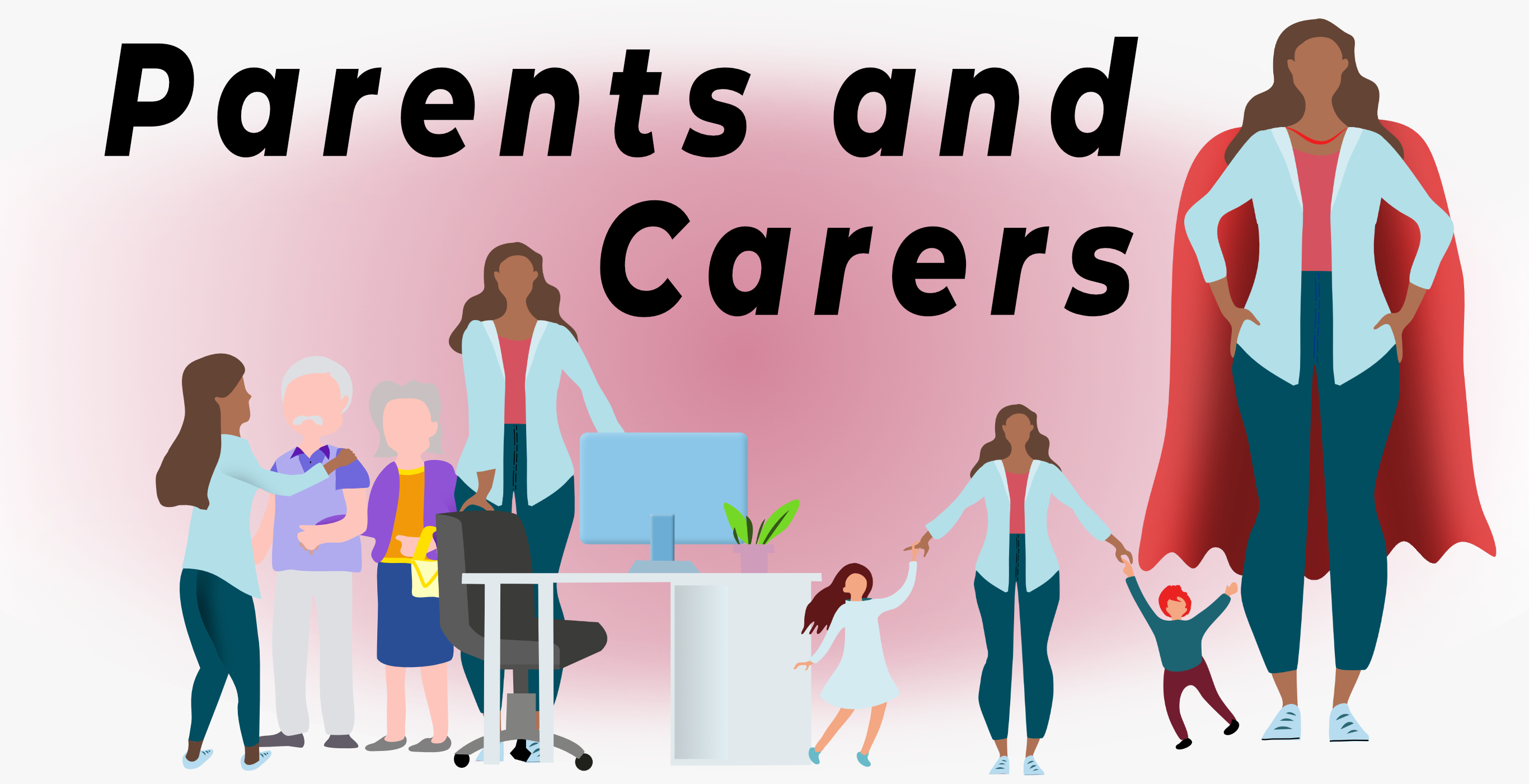 As an instititue we are keen to support parents and carers. We hope that you find this page informative and encouraging. Below you will find some useful links, information on our community garden in Cochno Farm and some details on the support available through the University.
We have a mailing list bahcm-parents-carers@glasgow.ac.uk which we use to share information, events etc. You can join the mailing list by contacting Walt (Walt.Adamson@glasgow.ac.uk) or following these instructions.
There is also a mailing list for the community garden - cochno-community-garden@glasgow.ac.uk.You can join this list by contacting Martin (Martin.Llewellyn@glasgow.ac.uk) or following the same instructions.
If you have anything you would like to add to this page please email:bahcm-athena-swan@glasgow.ac.uk. All suggestions are very welcome!
Useful Links and Resources for Parents and Carers
RESOURCES FOR PARENTS AND CARERS AVAILABLE THROUGH THE UNIVERSITY OF GLASGOW
SOURCES OF ANTENATAL SUPPORT
Contacting the NHS once you know you are pregnant. The first point of contact is usually a midwife through this service rather than your GP. They will arrange a booking appointment (normally between weeks 8 and 12 of pregnancy) and a scan appointment (normally week 12 of pregnancy).
The National Childbirth Trust run antenatal classes. It is an excellent way to meet people in your area who are getting ready for parenthood at the same time as you.
The NHS also run ante-natal classes, and have produced a guide covering all matters antenatal.
SEARCHING FOR A CHILDMINDER OR NURSERY
Plan ahead: good childcare providers tend to get booked up several months in advance.
A good starting point is childcare.co.uk.
Use care inspectorate reports to read how the childcare provider rates, what they do well, how they could improve, etc.
It is also worthwhile checking the suitability and availability of the University nursery.
SUPPORT TOWARDS CHILDCARE
The University of Glasgow has a salary sacrifice scheme which allows employees to put £243 per month towards paying childcare providers tax-free. However, this scheme is now closed to new participants.
Details on the replacement scheme (for every £8 put towards childcare by a participant, £2 will be added by the government).
Until end of the 2019/20 school year, children aged 3+ received 600 hours/year of free nursery provision. Pre-Covid, this was due to increase to 1140 hours/year at the start of the 2020/21 school year. At the time of writing it appears that the new scheme is in place in some places but not others: familiarise yourself with the government policy and check with your childcare provider.
SHOPS, GROUPS THINGS TO DO IN AND AROUND GLASGOW
Excellent shops selling second-hand clothes, baby equipment, toys, books, etc, and organising groups for parents:
Support for Parents and Carers
Cochno Community Garden
A community garden can achieve many things: somewhere to grow fruit and vegetables; a place for outdoor play; a source of understanding of nature; a tool for social cohesion in the outdoors in an atmosphere of rewarding common endeavour.
Institute's staff started the community garden at Cochno Farm in 2016 and it now has membership across the University. The garden is a great place for staff and their families to hang out and play. We have barbecues, a pizza oven, climbing frames, swings, badminton, two polytunnels, a sandpit, apple trees, plums, damsons, a whole forest of rhubarb, three beehives and lots and lots of potatoes.
For the last four years we run a massive bonfire night gathering with fireworks and marshmallows. We retained access during the 2020 spring lockdown, set up a rota system, and the garden was a lifeline for families to keep a link to the great outdoors. These days there are people at the site every weekend, plenty of space to expand and we are always keen to invite new members.
If you want to get involved, please get in touch with martin.llewellyn@glasgow.ac.uk and we will add you to the mailing list and the whatsapp group.