Dr Kristin Flegal
SINAPSE Research Scientist (Stroke & Brain Imaging)
telephone: 01414516841
email: Kristin.Flegal@glasgow.ac.uk
https://orcid.org/0000-0001-9773-9554
Research interests
I earned my PhD in Psychology and Cognitive Neuroscience from the University of Michigan in 2011, and came to Glasgow in 2015 after completing a postdoctoral fellowship at the University of California, Davis, where I investigated mediators of neural plasticity in a cognitive training study using longitudinal fMRI analyses.
I am interested in neuroimaging research integrating basic science with clinical and translational applications. My background includes research on memory and cognitive ageing. By studying factors that influence changes in brain structure and function, I hope to contribute to the development of interventions targeting cognitive deficits in populations ranging from brain injury to psychiatric disorders to normal ageing.
I work as the Lead Scientist for SINAPSE (Scottish Imaging Network: A Platform for Scientific Excellence) http://www.sinapse.ac.uk
Grants
Grants and Awards listed are those received whilst working with the University of Glasgow.
Excellence with Impact award - KF
Biotechnology and Biological Sciences Research Council
2018 - 2019

Pilot study of adaptive cognitive training for translation to neurological conditions
Neurosciences Foundation
2017 - 2018

Supervision
Supervised Postgraduate Student
Supervisors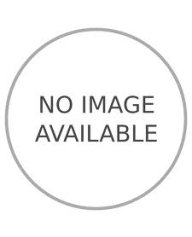 Imaging Centre of Excellence, Queen Elizabeth University Hospital, Glasgow, G51 4TF