MALBOP 2017
Issued: Tue, 10 Oct 2017 10:10:00 BST
The Institute of Infection, Immunity & Inflammation & Wellcome Centre for Molecular Parasitology staged an advanced training course and expert symposium (MALBOP) in Blantyre, Malawi, in October.
The course, designed for PhD students and early postdocs with a strong interest in the interaction between the immune system, parasites and other pathogens, was attended by students from ten African countries.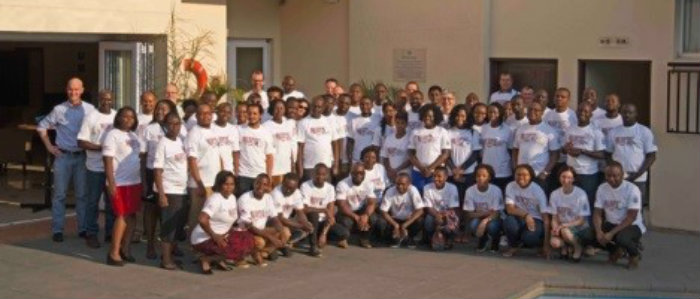 Intensive learning sessions and symposia on the most recent advances in the immunology and parasitology of malaria, HIV, TB and helminths made for a unique experience not usually accessible to African students.
MALBOP course Directors from University of Glasgow, Professors Paul Garside, Andy Waters and Matt Marti worked with Malawian colleague Professor Henry Mwandumba to deliver a highly successful programme.
Professor Paul Garside, the Institute of infection Immunity and Inflammation's Global Health lead said: "thanks to the excellent efforts of colleagues in Glasgow and College of Medicine in Malawi the course has been a great success again this year.
"Not only has it provided a fantastic educational opportunity, but by bringing together young scientists from ten different African countries it has fostered the friendships and connections that will be important throughout their scientific careers".
Professor Iain McInnes, Director of the Institute of Infection, Immunity & Inflammation, said: "MALBOP is a unique force for educational good in sub-Sahara Africa with real possibilities to create the critical capacity that is so vital for research in the region to progress.
"The provision of world class teachers, and the very obvious commitment and enthusiasm of the scholars, created a compelling atmosphere of enquiry. I am very grateful to my academic colleagues in Glasgow, the College of Medicine in Malawi and the MLW for their unstinting efforts in this remarkable cause."
---