Professor Matthew Walters
Head of School (Medicine, Dentistry and Nursing) / Professor of Clinical Pharmacology (Institute of Cardiovascular & Medical Sciences)
Associate (School of Medicine, Dentistry & Nursing)
telephone: 0141 330 5691
email: Matthew.Walters@glasgow.ac.uk
https://orcid.org/0000-0001-5743-5871
Biography
Professor Matthew Walters is the Head of the School of Medicine, Dentistry and Nursing and Professor of Clinical Pharmacology at the University of Glasgow. The subjects of Medicine, Dentistry and Nursing have been ranked 2nd, 1st, and 1st respectively in the UK since 2017 by the Good University Guide. He is an academic physician whose clinical and research interests lie in the treatment of cerebrovascular disease. He serves on steering, data monitoring and endpoint adjudication committees of major international clinical trials and directed the Scottish Stroke Research Network from 2009 until 2016.
Research interests
I am a CSO Clinician Scientist and Senior Lecturer within the division of Cardiovascular and Medical Sciences. My research interests involve the evaluation and treatment of disordered cerebral perfusion, and I run an active research programme in this area with 5 higher degree students currently under my supervision. Other research themes include the epidemiology of stroke disease, and outcome assessment after stroke.
Current projects include:
Studies of the relationship between carotid plaque composition and biological behaviour using magnetic resonance imaging and transcranial Doppler ultrasound.
Evaluation of reversibility of impaired cerebrovascular nitric oxide bioavailability in patients with diabetes.
Examination of the effect of xanthine oxidase inhibition on the cerebral vasculature.
A comprehensive evaluation of the impact of cerebrovascular disease in Scotland using the database of the Information and Statistics Division of the Scottish Executive.
Evaluation of the potential impact of video-based outcome assessment (using the modified Rankin score) in clinical trials of novel stroke therapies.
Key collaborators in these projects include Professor Henry Dargie, Dr Graeme Houston, Professor Peter Langhorne, Professor Simon Capewell, Professor John McMurray and Dr Kate McIntyre.
My work is supported by sources which include the Chief Scientist Office, Chest Heart and Stroke Scotland, the Translational Medicine Research Collaboration. Income from competitive sources was approximately £600,000 in 2006-2007.
In addition to non-commercial studies I am local Principal Investigator for a number of multicentre clinical trials. Our centre currently leads the UK in recruitment for the ECASS 3 trial of alteplase in acute ischaemic stroke.
Research:
Clinical Trials:
Member:
Grants
Grants and Awards listed are those received whilst working with the University of Glasgow.
Improving assessment, prediction and understanding of the short, medium and longer term neuropsychological consequences of stroke
Stroke Association
2016 - 2019

Glasgow Molecular Pathology (GMP) Node
Medical Research Council
2015 - 2019

Testing Emotionalism After Stroke (TEARS)
Stroke Association
2015 - 2019

Non invasive brain stimulation in stroke patients
Chief Scientist Office
2015 - 2018

UK Quantum Technology Hub in Enhanced Quantum Imaging
The Glasgow Science Centre
2015 - 2019

UK Quantum Technology Hub in Enhanced Quantum Imaging
Engineering and Physical Sciences Research Council
2014 - 2019

GU Clinical Pharmacology Development Fund
NHS Greater Glasgow and Clyde
2014 - 2015

BHF centre of excellence
British Heart Foundation
2014 - 2019

Xanthine oxidase inhibition for improvement of Long-term Outcomes following ischaemic stroke and transient ischaemic attack (XILO-FIST)
Stroke Association
2014 - 2019

The INSPIRE programme
Academy of Medical Sciences
2013 - 2015

Robotic Therapy Early After Stroke Events (RTEASE).
Chest Heart and Stroke Scotland
2012 - 2015

INTERSTROKE Importance of conventional and emerging risk factors for stroke in different regions of the world and in different ethnic groups: A case-control study
Stroke Association
2011 - 2014

EpiPGX: Epilepsy Pharmacogenomics - delivering biomarkers for clinical use
European Commission
2011 - 2015

Development of an efficient, robust MS-based platform for early detection of acute kidney injury
Medical Research Council
2011 - 2015

Allopurinol and Cerebral Ischaemia; Developing a Model for a Future Clinical Trial
NHS Greater Glasgow and Clyde
2011 - 2013

Scottish Clinical Pharmacology and Pathology Programme (SCP3)
Medical Research Council
2011 - 2017

Scottish Hyperacute stroke Activity Register and Evaluation: SHARE
Chest Heart and Stroke Scotland
2009 - 2011

The effect of allopurinol on carotid intima-media thickness and markers of endothelial function in patients with recent stroke - a pilot study
Stroke Association
2009 - 2012

The Impact of Intraventricular Haemorrhage on Functional Outcomes and Economic Cost of Stroke.
Stroke Association
2009 - 2010

Central adjudication of modified Rankin scale disability assessments in acute stroke trials
Scottish Executive Health Department
2009 - 2011

3 Tesla Cardiac Magnetic Resonance Imaging Facility at the BHF Glasgow Cardiovascular Research Centre
British Heart Foundation
2008 - 2009

Stroke in Scotland 1986-2004:epidemiology and impact on population and health care
Scottish Executive Health Department
2007 - 2009

Cerebrovascular nitric oxide bioavailability in type II diabetes
Scottish Executive Health Department
2005 - 2008

Publications
Number of items: 139.
2019
2018
2017
2016
2015
2014
2013
2012
2011
2010
2009
2008
2007
2006
2005
2004
2003
2002
2001
2000
1999
This list was generated on Sun Aug 25 14:19:48 2019 BST.
Number of items: 139.
Articles
Conference or Workshop Item
Conference Proceedings
This list was generated on Sun Aug 25 14:19:48 2019 BST.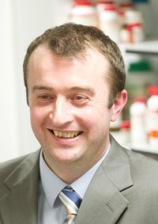 Room 337, Wolfson Medical School Building, University of Glasgow, Glasgow G12 8QQ,