Related Links
MYOCORE
At MYOCORE, we offer tailored myography solutions, within a research focussed facility. You can choose to conduct your work independently by renting our specialist equipment, or allow our team of highly skilled staff to develop your protocols and deliver your analysed data. We will work alongside you to design a protocol that meets your requirements, provide expert technical support throughout your study, and work to high standards to ensure your data is of the highest quality. We can also provide technical and data analysis training as required.
‌
Potential studies which can be conducted within MYOCORE include:
Vascular reactivity
Vascular structure
Vascular mechanics
Drug safety and efficacy
Contact us today or come along and have a look at our facilities to discuss how we can incorporate these techniques, and help add invaluable data to your study.
Related Links
What do we offer?
We are delighted to offer a range of techniques and expertise that will help researchers to carry out their experiments in an facility designed to suit their needs.
Our staff is formed by highly experienced and skilled scientists in vascular biology and pharmacology that are there to help you throughout your study. ‌
Expertise and knowledge‌We offer:
Training
Protocol development
Technical support throughout your study.
‌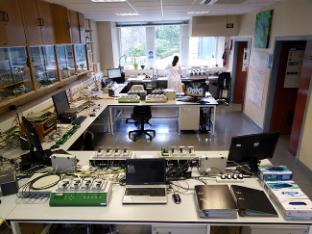 Myography and Imaging Facility
WIRE MYOGRAPHY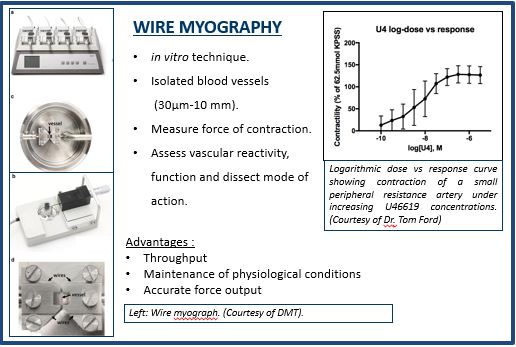 PRESSURE MYOGRAPHY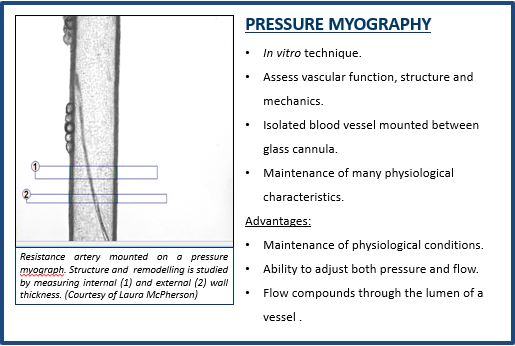 LASER CAPTURE MICRODISSECTION
INTRAVITAL MICROSCOPY
LIVE CELL MICROSCOPY
CONFOCAL MICROSCOPY
Carl Zeiss PALM Microbeam Laser Capture Microscope