Prof Colin Berry

Lead: Prof Colin Berry
Funder: CSO, £47,940
CoI's: Dr R Wereski, Clinical Fellow, UofE; Dr D Lowe, Clinical Informatics/A&E; Dr C Church, Pulmonary Vasc Disease; Dr K Mangion, Lecturer, Cardiology; Dr A Ho, MRC Centre for Virus Research; Dr G Roditi, Radiologist; Dr C Bagot, Haemostasis; Dr S Wright, Cardiac Pathologist; Prof A McConnachie, Robertson Centre for Biostatistics; Profs R Touyz, C Delles, N Sattar, Vasc Biomedicine - all Consultants NHSGGC UofG
Summary: One-in-four patients with COVID-19 pneumonia develop life-threatening heart problems. Our research idea is that the virus is released from damaged lung tissue into circulating blood to directly infect the heart. We will study which patients are at-risk of heart injury and why only some patients suffer heart problems. MRI scans help doctors identify heart damage and its causes, and explain why some NHS tests e.g. troponin, may be abnormal. 160 hospitalised patients with COVID-19 will have a blood test, complete health questionnaires and then a heart-lung scan one month after discharge. We would like to follow-up the patients for health and wellbeing in the longer term.
Our 'Rapid Coronarvirus Research' aims to immediately clarify the links between the heart and lung injury and related risk factors. Our research will support the development of novel preventive therapies.
Related Publications:
Post-hospitalisation COVID-19 study: a national consortium to understand and improve long-term health outcomes (PHOSP-COVID)
Lead: Professor Chris Brightling, University of Leicester
Funder: UKRI-NIHR
Project Partners: Prof Colin Berry (University of Glasgow), Dr Manish Patel (University of Glasgow)
Summary: The COVID-19 pandemic has tragically led to severe acute illness, hospitalisation and death. Beyond the health of those affected, it has had widespread economic, psychological and societal effects. The clinical spectrum is broad, ranging from those with no or minimal symptoms to severe pneumonia in 15-20% with evidence of widespread disease beyond the lung. As we emerge from the first wave of the pandemic we have new insights into the acute phase of this disease but very little information concerning longterm
effects of COVID-19 and the ongoing medical, psychological and rehabilitation needs of these patients. We shall establish a national consortium and a research platform embedded within clinical care to understand and improve long-term outcomes for survivors following hospitalisation with COVID-19. We have built the consortium from existing expert groups across the UK and shall use standardised assessments of patients, including advanced imaging, recording of information and collection of samples. This study will provide us with a comprehensive understanding of the impact on the health of those that have been hospitalised with COVID-19. This will enable trials of new strategies of clinical care including personalised treatments to improve the long-term outcome of current and future COVID-19 survivors.
The UK COVID-19 Cardiovascular Risk Assessment Consortium (UK C19-CRC)
Lead: Professor Charalambos Antoniades, University of Oxford
Participant ORFAN UK Site: NHS Greater Glasgow and Clyde, & Golden Jubilee National Hospital, NHS Scotland: Prof Colin Berry
Summary: We will address the question of increased acute and long-term cardiovascular risk in COVID-19 patients. We aim to quantify and understand the causes of increased CV risk using a highly scalable, AI-driven analysis of routine clinical CT scans, combined with NHS outcomes data, across a wide consortium of UK centres.
ISARIC 4C (Coronavirus Clinical Characterisation Consortium)
Leads: JK Baillie (PI), University of Edinburgh; MG Semple, University of Liverpool; and P Openshaw, Imperial College London (co-leads).
CO-I: Prof Colin Berry as local PI at Golden Jubilee National Hospital, Glasgow
Funder: UKRI-MRC
Summary: ISARIC 4C is a UK-wide consortium of doctors and scientists committed to answering urgent questions about COVID-19 quickly, openly, and for the benefit of all.
Leads: Jean-Claude Tardif, MD, Montreal Heart Institute
Summary: This is a phase 3, randomized, double-blind, placebo-controlled multicenter study to evaluate the efficacy and safety of colchicine in adult patients diagnosed with COVID-19 infection and have at least one high-risk criterion. Approximately 6000 subjects meeting all inclusion and no exclusion criteria will be randomized to receive either colchicine or placebo tablets for 30 days.
UK Ethics reference: 20NW0419
The COVID-HEART study: Demographic, multi-morbidity and genetic impact on myocardial involvement and its recovery from COVID-19
Lead: Professor John P Greenwood, Leeds Teaching Hospitals NHS Trust
Funder: UKRI-NIHR, £775,096
CoI's: (University of Glasgow), Professor Gerry McCann (University of Leicester), Professor Marc Dweck (University of Edinburgh), Professor James Moon (Univeristy College London Hospitals), Dr Chris Miller (University of Manchester), Dr Amedeo Chiribiri (King's College London), Professor Sanjay Prasad (Imperial College), Dr Vanessa Ferreira (University of Oxford).
Summary: Up to 1 in 5 patients hospitalised by COVID-19 have evidence of heart muscle injury as measured from a blood test. This is associated with a high death rate. Using an MRI scan of the heart we aim to investigate how often, and in what way, the heart becomes damaged, and how the heart recovers 6 months later. We need to know how heart muscle damage and recovery is affected by age, sex, ethnicity and other medical conditions (such as diabetes, high blood pressure, heart disease and narrowing of blood vessels), as these are also known to be associated with high death rates. We also want to see if we can improve the diagnosis of viral heart damage from a simple ECG, which may save patients having invasive heart tests which can be uncomfortable, are expensive and carry a small risk of serious complications and may put healthcare staff at increased risk of exposure to COVID-19.
4C - Clinical Care for CVD in the COVID-19 Emergency
Lead: Prof Cathie Sudlow, University of Edinburgh
Co-I: , University of Glasgow and BHF Data Science Centre
Funder: BHF-NIHR
Summary: Clinical Care for CVD in the COVID-19 emergency is an initiative which involves working with large hospitals across the UK to assess the unintended consequences of the coronavirus pandemic on specialist services for cardiovascular diseases. The BHF Data Science Centre is a core partner in a new initiative led by HDR UK to provide a national health data research capability to address urgent Covid-19 health questions, with cardiovascular disease proposed as an exemplar condition. It is expected that relevant questions will first be prioritised and endorsed through the NIHR-BHF Cardiovascular Partnership.
Prof Sandosh Padmanabhan
Longer-term effects of COVID-19 infection on blood vessels and blood pressure
Lead: Professor Sandosh Padmanabhan, University of Glasgow
CoI's: Prof Rhian Touyz, Dr Linsay McCallum, Prof Christian Delles, Prof Colin Berry
Funder: Heart Research UK (HRUK)
Award Details: awarded 04/03/21, value £250,000
Duration: 36 months
Summary: Research has shown that people who have certain other medical problems, including high blood pressure, have a higher risk of developing severe COVID-19. This project will investigate the links between COVID-19 infection and high blood pressure which may help to improve the long-term outcomes for survivors of COVID-19.
Prof Naveed Sattar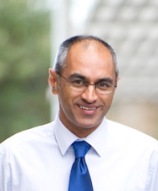 Funder: NIHR-BHF Framework
Leads: Professor Aroon Hingorani (UCL Institute of Cardiovascular Science), Professor Debbie Lawlor (University of Bristol), Professor Cathie Sudlow (University of Edinburgh)
Co-Is: Professor Naveed Sattar, University of Glasgow
Summary: Using UK cohort studies to understand which genetic, demographic and lifestyle factors related to cardiovascular health are important in the increased risk of severe consequences of COVID-19 infection
This project complements CVD-COVID-UK and will harness the power of over a dozen large UK cohort studies, where participants have already provided a wealth of information about their cardiovascular health, and general health and wellbeing. For most of these studies, their genetic make-up and a series of other biochemical markers have been analysed.
Effects of Covid-19 Pandemic on Diabetes Risks and Outcomes In UK
Leads: Professor Naveed Sattar
Funder: Diabetes UK, Diabetes and Covid19 Rapid Response Call
Project Summary: The Covid-19 pandemic and the resulting lockdown has led to profound changes in models of diabetes care, and enforced lifestyle changes that affect self-management of diabetes. We anticipate these events will worsen risk factors, care and delay identifying both incident type 2 diabetes diagnosis and complications. We also expect effects to differ by age, sex, socio-economic status and ethnicity and whether patients were infected with Covid-19. We have assembled an experienced team able to analyse national diabetes datasets across England, Wales and Scotland. We will look at how this pandemic has altered risk factors, complications, care processes by comparing data before, during and after the lockdown. We will also examine if Covid-19 infection increases subsequent risk of developing diabetes or affects control of existing diabetes. This work will highlight areas of diabetes care that need urgent attention to reduce risk of complications and inform strategies for future pandemics.
Collaborators: Dr Robert Lindsay (ICAMS), Ms Naomi Holman (ICAMS), Professor Kamlesh Khunti (University of Leicester), Professor Colin Dayan (Cardiff University), Professor Ewan Pearson (University of Dundee), Professor Rory McCrimmon (University of Dundee), Professor Sarah Wild (University of Edinburgh), Professor Helen Colhoun (University of Edinburgh), Professor Edward Gregg (Imperial College London), Dr Bob Young (National Diabetes Audit).
COVID-19 Infection and Subsequent Thromboembolic Events
Leads: Dr Fred Ho, Professor Jill Pell (Institute of Health & Wellbeing)
Funder: ISSF
Project Summary: Preliminary reports from hospital studies have shown an increased risk of thrombosis among COVID-19 patients. Simultaneously an observed increase in stroke incidence among healthy young people, has been hypothesised to be related to COVID-19 infection. However, these reports are small scale and are subjected to biases. This study aims to utilise Scottish-wide routine data to examine whether COVID-19 infection leads to higher risk of thromboembolic events (including ischaemic stroke, myocardial infarction, pulmonary embolism, and deep vein thrombosis) using two robust methods. The results of this research will inform relevant clinical practice and health policy.
Collaborator: Professor Naveed Sattar
Prof Rhian Touyz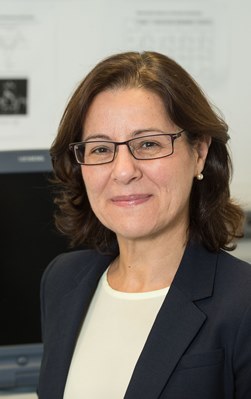 Lead: Professor Rhian Touyz
Funder: CSO Rapid Response Call
Project Summary:
The current COVID-19 pandemic (caused by the SARS-CoV-2 virus) represents the biggest medical challenge in decades. Whilst COVID-19 mainly affects the lungs it also affects multiple organ systems, including the cardiovascular system. There are documented associations between severity of disease and risk of death and advancing age, male sex and associated comorbid disease (hypertension, ischaemic heart disease, diabetes, obesity, COPD and cancer). The most common complications include cardiac dysrhythmia, cardiac injury, myocarditis, heart failure, pulmonary embolism and disseminated intravascular coagulation.
It is thought that the mechanism of action of the virus involves binding to a host transmembrane enzyme (angiotensin-converting enzyme 2 (ACE2)) to enter some lung, heart and immune cells and cause further damage. While ACE2 is essential for viral invasion, it is unclear if the use of the common antihypertensive drugs ACE inhibitors or angiotensin receptor blockers (ARBs) alter prognosis.
This study aims to look closely at the health of the vascular system of patients after being treated in hospital for COVID-19 (confirmed by PCR test) and compare them to patients who had a hospital admission for suspected COVID-19 (negative PCR test) . Information from this study is essential so that clinicians treating patients with high blood pressure understand the impact of the condition and these hypertension medicines in the context of the current COVID-19 pandemic. This will allow doctors to effectively treat and offer advice to patients currently prescribed these medications or who are newly diagnosed with hypertension.
Collaborators: Dr Linsay McCallum, Dr Eleanor Murray, Dr Katriona Brooksbank, Prof. Sandosh Padmanabhan, Prof. Tomasz Guzik, Prof. Christian Delles
Dr Kenneth Mangion
A vascular biology sub-study nested in the Cardiovascular Imaging in SARS-CoV-2 (COVID-19) (CISCO-19) project.
Lead: Dr Kenneth Mangion
Funder: ISSF
Summary: Our research team will investigate whether the vascular system undergoes injury and inflammation in COVID-19 patients. This has clinical relevance because vascular damage is a major risk for cardiovascular events.
Dr Terry Quinn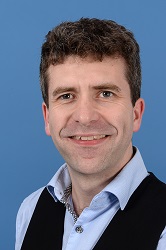 Care COPE (Covid-19 in Older PEople) cohort
Lead: Dr Terry Quinn
Funder: Application to NIHR to support further data analysis submitted
Project Summary: The COPE study brings together academic clinicians who worked full time as covid-19 doctors during the pandemic. We collected data on our patients with covid-19, with a particular focus on older adults. A number of papers are published or in-press, our first paper was published in Lancet Public Health and made the BBC News. We found that frailty was more important than age or chronic disease for predicting death from covid-19. However, we also found that older adults with advanced frailty could still survive covid-19.
You can follow latest papers from the COPE collective on twitter @CopeStudy or online https://www.opsoc.eu/cope
Collaborators:Dr J Hewitt (Cardiff); Dr K McCarthy (Bristol); Dr B Carter (Kings); Prof PK Myint (Aberdeen)