Pre-post evaluation of Parenting for Respectability, Uganda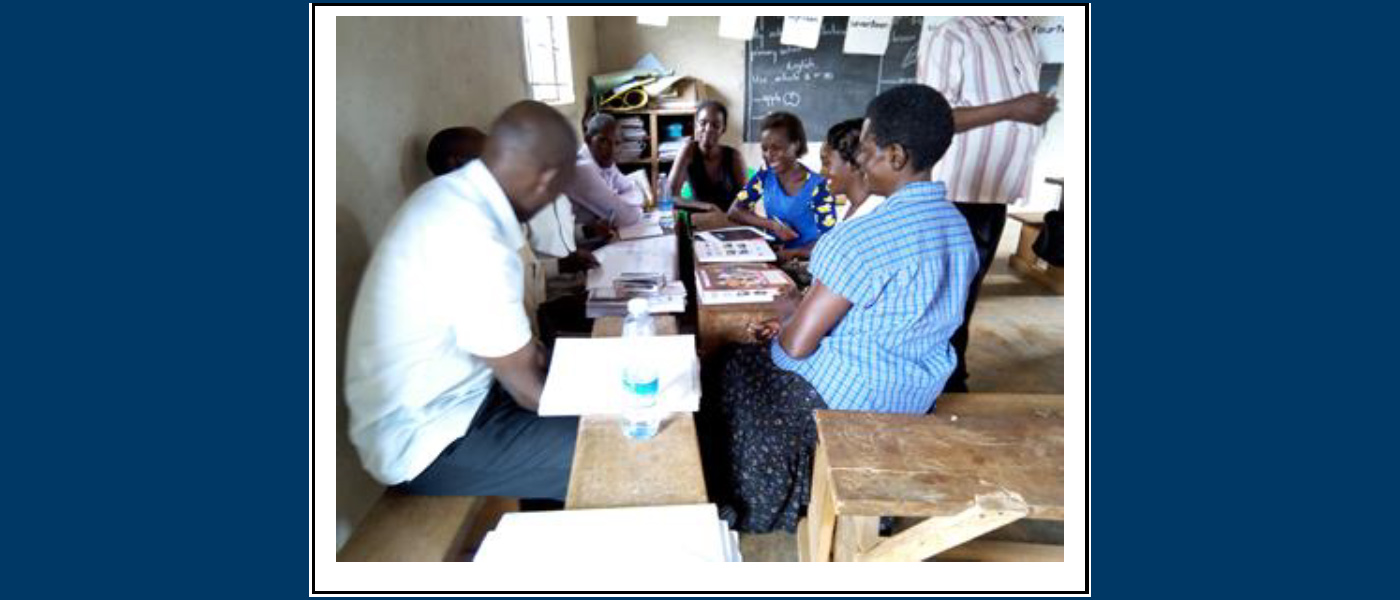 The Sustainable Development Goal (SDG) 5 identifies the elimination of violence against women and girls as a critical target to achieving gender equality. To this end we have developed and are testing a community-based parenting intervention in Uganda – Parenting for Respectability - for the primary prevention of familial processes that predict gender-based violence and child maltreatment. The programme draws on parents' pre-existing motivation to maintain respectability, largely achieved through children's good behaviour and respect for parents. A particular goal is to involve fathers, whom most parenting programmes find hard to recruit.
Learning outcomes were identified for a 21 session programme and exercises developed from new and existing materials. This programme underwent formative evaluation with four parent groups and a revised programme of 16 sessions delivered to a further two groups. The formative evaluation involved semi-structured interviews with 24 fathers, 16 mothers and nine community facilitators, three group discussions and observation of sessions.Short term outcomes are now being evaluated through a pre-post feasibility trial to establish whether to seek funding for a RCT. This has involved a questionnaire survey with 600 parents (55% mothers, 45% fathers) and 283 10-14 year old children (58% girls, 42% boys) in Wakiso District, near Kampala, using measures previously validated in Wakiso.
The programme has been well received by both mothers and fathers. Sixty one fathers and 83 mothers were recruited initially and 56 fathers and 77 mothers retained to the end. Success in involving fathers was probably due to:
the first 10 sessions being father-only, allowing them to share experiences before participating in mixed sex sessions
exploiting men's pre-existing motivation to enhance family respectability
the interactive, participatory delivery. Mixed sessions enabled couples to clarify conflicting perspectives regarding spousal relationships and gendered norms. However, men experienced social pressure to conform to conventional masculinity, suggesting the need to promote intervention values at community level.
This study established the feasibility of a culturally-sensitive parenting programme to modify familial predictors of gender based violence. Pre-post evaluation data allow longitudinal analysis of how family structure and parenting practices predict child outcomes, as reported by both parents and children, for which there is currently little good evidence from LICs. The study also contributes to our understanding of how to optimise the selection, training and motivations of community health workers, a challenge that is generic to many public health programmes addressing SDGs.
This project received funding from Sexual Violence Research Initiative, South Africa, Bernard van Leer Foundation and Oak Foundation.
Collaborators
Sarah Kasule, Anglican Church of Uganda
Janet Seeley, MRC/UVRI Uganda Research Unit on AIDS and LSHTM
Godfrey Siu, Makerere University, Kampala
Flavia Zalwango, MRC/UVRI Uganda Research Unit on AIDS