HPV Vaccine acceptability study in Tanzania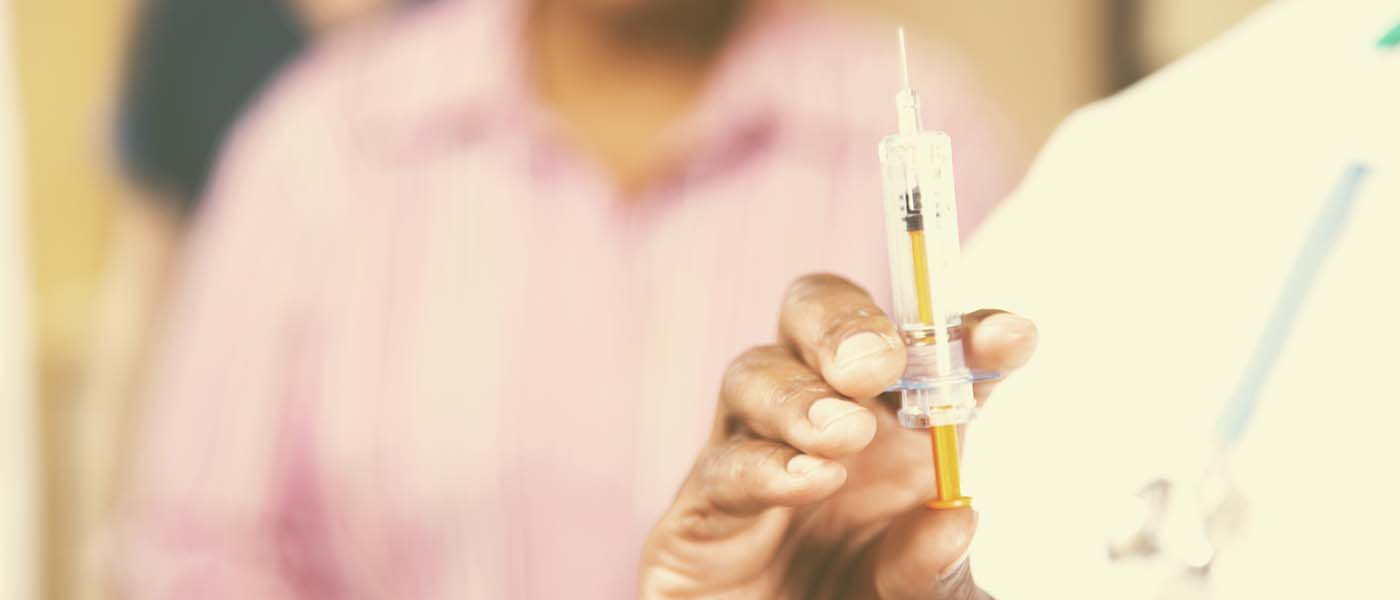 The global mortality burden of invasive cervical cancer (275 000 women each year) is mainly borne by countries in the global south. Screening to detect early stage disease is often inadequate or limited in scale and patients frequently present late when treatment is no longer effective.

Human papillomavirus (HPV) is implicated in almost all cases of invasive cervical cancer. Primary population-level prevention of HPV is via the HPV vaccine. Three commercial vaccines are available and all are highly efficacious in preventing HPV infection. Currently the vaccine is delivered via two or three doses. Vaccine acceptability and willingness to vaccinate has been established in systematic reviews and is typically high, even where knowledge about the vaccine is low.

Although access to HPV vaccination has been widening in the Global South, there is some hesitancy to commit to full scale up by a number of countries. These concerns centre on the cost of delivering a multi-dose vaccine to novel target groups, since vaccine delivery often requires outreach activities and multiple visits.

A single dose of the vaccine has advantages in terms of cost and feasibility, but it is not known whether dosage is linked to acceptability. Dosage may have a bearing on the extent to which the vaccine is seen as efficacious and safe; fewer doses may be viewed as more convenient but may potentially lead to loss of confidence, particularly if people believe they are receiving a only a portion of the vaccine.

Within the context of a randomized vaccine trial called DoRIS, this social science study explores whether views on vaccine dosage amongst trial participants (adolescent girls and their parents/carers) have a bearing on the acceptability of the dosage. It also explores the mechanisms by which decisions are made about vaccination, and the extent to which daughters are involved in the process.

DoRIS is a randomised trial in healthy Tanzanian females aged 9-14 to establish whether a single dose of HPV vaccine produces immune responses that are likely to be effective in preventing cervical cancer in Africa. The trial compares two different HPV vaccines (the bivalent 2-v vaccine and the 9-valent vaccine). The trial is funded by the Joint Global Health Trials.
Collaborators
John Changalucha, National Institute of Medical Research, Tanzania
Joakin Dillner, Karolinska Institute
Richard Hayes, the London School of Hygiene and Tropical Medicine
Saidi Kapiga, Mwanza Intervention Trials Unit
Charles Lacey, University of York
Philippe Mayaud, London School of Hygiene and Tropical Medicine
Kathy Baisley, London School of Hygiene and Tropical Medicine
Ligia Pinto, National Cancer Institute at Frederick
Silvia de Sanjose, Catalan Institute of Oncology
Deborah Watson-Jones, London School of Hygiene and Tropical Medicine (Principal Investigator)
Wilm Quentin, Berlin University of Technology