Our COVID-19 response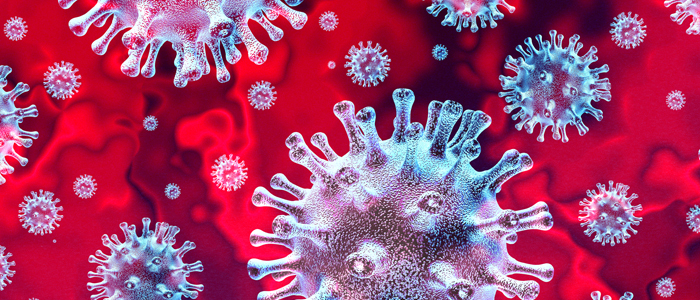 Covid19 Publications
There seems to be a problem with the publications at the moment. Please try again later.
Grants Awarded for Covid19 Research
Chief Scientist Office. Understanding longer-term health impacts of social distancing and
behavioural interventions introduced to prevent the spread of infection in the population. Dr Katie Robb (PI) & Professor Rory O'Connor. £37,000.
Hunt K, Stead M, Purves R, Bunn C, Gray C, Reith G, Wardle H, Dobbie F, Critchlow N, Donnachie A. Transitions to more harmful forms of gambling during Covid-19 pandemic: behaviours and targeted marketing in young people and bettors on sport. ESRC £464,387. Jun 2020-Dec 2021.
Gray CM, O'Donnell K, Wyke S part of a Scotland-wide consortium of 33 behavioural scientists Protecting population physical & mental health during the coronavirus pandemic: A representative national weekly survey to understand changes. CSO £324,472. May 2020-Nov 2020.
Shakespeare T, Watson N, Burns N, Pearson C, Wiseman P, Banks M and Kupar H. Disability and Covid 19. The aim of this study is to understand disabled people's experiences during the COVID-19 epidemic, barriers experienced and lessons learned for policy and practice. £390,000 ESRC COVID-19 Rapid Response research call
Crampin A, Mwansambo C, Chauma Mwale A, Madise N, Ho A, Mwapasa V, Nyirenda T, Read J, Jewell C, MacPherson P, Price A, Amoah A. SARS-CoV-2 immunoepidemiology in Wellcome-funded urban andrural cohorts in Malawi : generating evidence to inform regional medium and long term decision making. Wellcome £249,544.00
Hatton, C., Hastings, R, Abbott, D., Beyer, S., Bradshaw, J., Gore, N., Heslop, P., Jahoda, A., Marriot, A., Scior, K., Taggart, L., and Todd, S. Title: The impact of the COVID-19 pandemic on people with learning disabilities and factors associated with better outcomes. MRC award, £763,431 (September 2020- 2021)
Prof Kate O'Donnell as PI; Dr Sara Macdonald and Dr David Blane as Co-Is. Title: Patient and public understanding of, and preferences for, digital tools to support the Scottish Test, Trace, Isolate, Support programme for COVID-19 infection. DHI/PHS; £30,000. (June – August 2020).
How has Covid-19 social distancing amplified the mental health vulnerabilities of gay, bisexual and other men who have sex with men (GBM)? Dr Jamie Frankis, Reader in Health Psychology, GCU, Prof P Flowers, U. Strathclyde; Prof L McDaid, U. Glasgow; Dr D Strongylou, R Kincaid, GCU, J Heng, NHS Glasgow; T Tougher, NHS Lanarkshire; Y Kerr & Dr D Clutterbuck, NHS Lothian; Dr L Wallace, HPS; N Sparling, HIV Scotland. CSO £49,728
MRC/CSO Social and Public Health Sciences Unit
Robertson Centre for Biostatistics
The Roberson Centre for Biostatistics are involved as co-applicants/partners in the undernoted Covid19-related grants:
Additional advisory roles and outputs:
RCB provides technical support for Professor Pell to analyse data in the Glasgow SafeHaven to inform the Health Board's strategy on COVID-19 'shielding'.
The RCB team has also created several UK national registries (supported by the British Cardiovascular Society) to capture cardiovascular complications and interventions associated with COVID-19,
Dr Pierpaolo Pellicori (Clinical Senior Lecturer) is leading a Cochrane Rapid Review on cardiovascular complications of COVID-19.
Covid19 Advisory Roles
SPHSU
Dr Elise Whitley is a member of Public Health Scotland's Mental Health Cell and currently contributing to priority setting for future work and advising on likely data sources for monitoring.
Dr Eric Silverman is a member of Covid-19 Healthcare Coalition which is developing a decision-support dashboard intended to help policy-makers in the US to monitor the progress of the pandemic at the state and county level throughout the country.
Professor Rich Mitchell and Dr Jonathan Olsen are on Public Health Scotland's Social and System Recovery: Environments and Spaces Group. Rich is leading their Evidence and Data subgroup.
The group is currently exploring the implications of the COVID-19 pandemic for open spaces, parks, streets, public spaces.
Ms Ruth Dundas is part of The Scottish COVID-19 Response Consortium (SCRC) - a group of epidemiologists, mathematical modellers, data scientists, software developers and other scientists that have come together to develop new models to help inform the control of COVID-19.
One of the key groups identified by RAMP to develop a wider range of pandemic models is the University of Glasgow led Scottish COVID-19 Response Consortium. SPHSU is involved in curating data to support model specification and calibration, and we will be increasingly involved in model design and programming.
Dr Vittal Katikireddi is co-chair and Dr Rachel Thomson, Dr Theocharis Kromydas and Dr Peter Craig are members of a group convened by Public Health Scotland to advise the Scottish Government and other stakeholders (e.g. CoSLA, Social Security Scotland) on the impacts of the COVID-19 response on health and health inequalities that arise through economic and related pathways, and on actions that may mitigate negative impacts and enhance positive impacts. The group has published a briefing looking at protecting the health of the working-age population as lockdown reduces.
Other Covid19 Outputs
INS (International Neuropsychological Society) Newsletter
Narayanan, J., Evans, J.J., & Wilson, B.A., (2020) Balint's syndrome as a consequence of COVID-19: A case from Southern India. INS News: International Neuropsychological Society Member Newsletter, Issue 3, p27-31
BMJ Editorial
Public Health Scotland Report
Acknowledgement
We are grateful to Institute of Cardiovascular and Medical Sciences (ICAMS) for allowing us to use content from the main MVLS COVID-19 OUTPUTS webpage and to ICAMS' Karen Trofimova and IHW's Audrey Dickie for keeping our information up to date.