HEHTA leads economic evaluation of STOPPIT-3 Twins Trial
Health Economics and Health Technology Assessment's (HEHTA) Manuela Deidda and Kathleen Boyd are to lead the economic evaluation of a trial to assess whether the use of Antenatal Corticosteroids (ACS) results in improved neonatal outcomes in twin babies at risk of being born too early.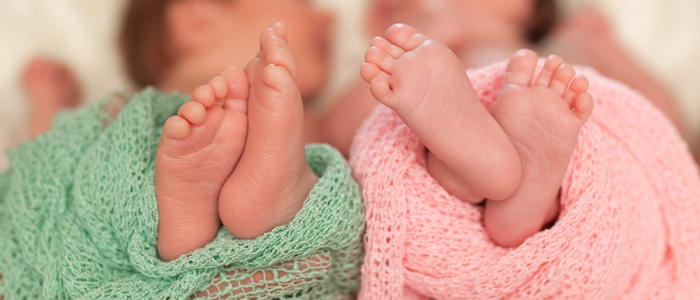 Funded by the National Institute for Health Research(NIHR), 'A Randomised Placebo-Controlled Trial of Antenatal Corticosteroids (ACS) for Planned Birth in Twins: STOPPIT-3', led by The University of Edinburgh, will address the uncertainty regarding the effectiveness of ACS prior to planned birth of twins. ACS are widely given to women at risk of pre-term birth to reduce morbidity and mortality in babies born too early.
A multi-centre placebo-controlled trial with internal pilot will evaluate the effectiveness ACS in reducing breathing difficulties in the twin babies and establish the cost effectiveness for the NHS.
The principal investigators are Dr Sarah Stock and Dr Sarah Murray from The University of Edinburgh
The study will start in April 2021 and will run for 48 months.
---
First published: 1 December 2020