New MSc in Digital Health Interventions launches
November 2020 saw the launch of the latest offering in the Institute of Health and Wellbeing's growing range of postgraduate taught programmes.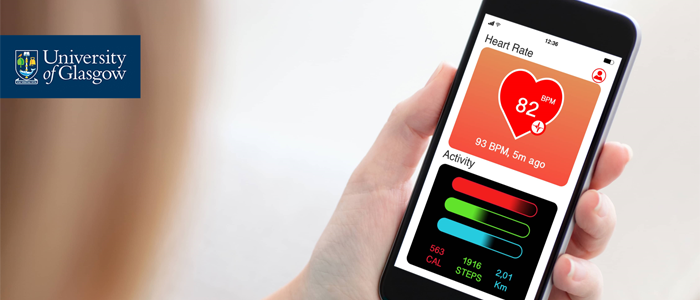 Digital Health Interventions is a master's level programme that aims to meet a recognised gap in educational provision for a new breed of digital health worker, equipped to help people and systems realise the huge potential of digital approaches.
Ten students from a broad range of backgrounds enrolled on the programme in its first year. The MSc, which was developed by Dr Simon Bradstreet and Professor Andrew Gumley, builds on the significant experience within the IHW around the development and application of health theory, intervention development and evaluation. We will welcome a number of guest contributors from within the IHW and wider academic, policy, health and commercial sectors.
Please get in with Simon Bradstreet if you have an interest in the application of Digital Health approaches and are either open to the possibility of supervising master's projects or just to have a chat about what we are doing. We are also keen to speak with people with an interest in and experience of the evaluation of digital health interventions.
---
First published: 14 March 2018