Robertson Centre for Biostatistics/Malawi Epidemiology and Intervention Research Unit
University of Glasgow/Robertson Centre for Biostatistics has formed a new partnership with Malawi Epidemiology and Intervention Research Unit (MEIRU).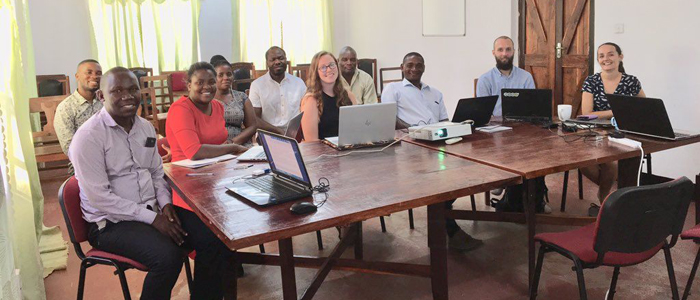 The MEIRU database is unique, containing fully linked epidemiological, clinical and demographic data on over 400,000 people in rural and urban Malawi, dating back in some cases to 1979. Data is linked to an extensive biorepository. The value of the resource cannot be overestimated.
The MEIRU data support function is being migrated from the London School of Hygiene and Tropical Medicine to the Robertson Centre for Biostatistics, due to the retirement of the current database manager at LSHTM.
As well as providing data support, RCB will be helping to upgrade all of MEIRU's databases and data management software, while providing support for any future IT projects.
Ross Clarke, a data manager/ software developer from the RCB travelled to Malawi last year to meet members of the MEIRU team. While there he visited both sites that MEIRU operate in Malawi, saw how they worked, challenges they face and got a more in depth look at what work will need to be carried out in the future.
Work has now begun on upgrading/migrating the databases.
---
First published: 20 October 2020