Prof Vittal Katikireddi awarded £1.3m in prestigious ERC Starting Grant
Professor Vittal Katikireddi has been awarded more than £1.3m in a prestigious European Research Council (ERC) Starting Grant.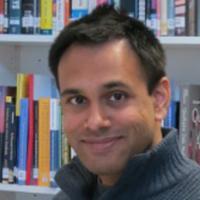 Based at the MRC/CSO Social and Public Health Sciences Unit, Professor Katikireddi was granted the award as part of a €677m round of funding announced by the ERC. The grants are part of the EU's Research and Innovation Programme, Horizon 2020.
The £1.3m will be used to establish Health Equity of Economic Determinants (HEED): Developing a Pan-European microsimulation model – a five year study starting in January 2021, which will look at the impacts of taxation and social security policies on population health and mortality across Europe.
Read more about this story here.
---
First published: 14 March 2018