Ethnic inequalities in COVID-19
The coronavirus pandemic has increased awareness of health inequalities. Researchers have long understood that ethnicity plays a major role in influencing health, but the pandemic has illuminated these stark inequalities and the need for urgent action to tackle them, as Claire Niedzwiedz and Vittal Katikireddi explain.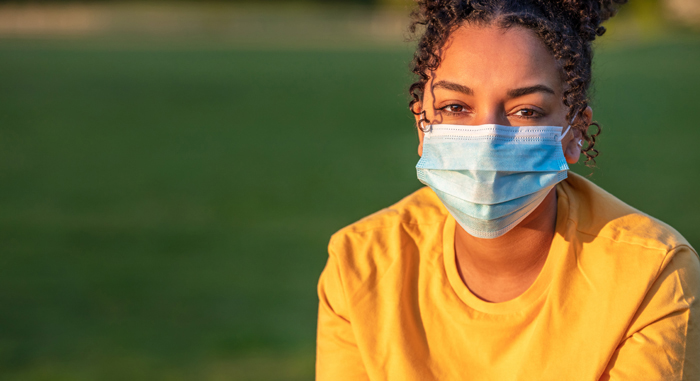 In our research, involving a team from several IHW units (General Practice and Primary Care, Mental Health and Wellbeing, Public Health, MRC/CSO Social and Public Health Sciences) and the Institute of Cardiovascular and Medical Sciences, we investigated how risk of COVID-19 differed by ethnicity and socioeconomic background using UK Biobank.
Striking inequalities were found. Black people were four times more likely to require hospital admission for COVID-19 compared to white people and south Asian (particularly Pakistani) ethnic groups were three times more likely. Major inequalities remained when accounting for factors such as baseline health, smoking and healthcare work. Accounting for socioeconomic factors reduced these differences to some extent, but not entirely.
So what does this mean? There will almost certainly be no single explanation for ethnic minorities being disproportionately affected by coronavirus. It is likely that various factors play a role, including structural racism and discrimination, socioeconomic disadvantage and occupational factors.
Claire Niedzwiedz (Mental Health and Wellbeing)
Vittal Katikireddi (MRC/CSO Social and Public Health Sciences)


This article has been adapted from the Conversation.

Reference: Niedzwiedz, C. L., C. A. O'Donnell, B. D. Jani, E. Demou, F. K. Ho, C. Celis-Morales, B. I. Nicholl, F. S. Mair, P. Welsh, N. Sattar, J. P. Pell and S. V. Katikireddi (2020). "Ethnic and socioeconomic differences in SARS-CoV-2 infection: prospective cohort study using UK Biobank." BMC Medicine 18(1): 160. https://doi.org/10.1186/s12916-020-01640-8
---
First published: 14 March 2018