New study on relaxing COVID-19 pub and club restrictions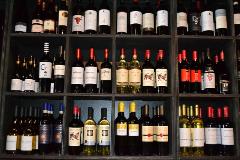 HEHTA's Professor of Medical Statistics Jim Lewsey and research assistant Francesco Manca have been involved in a new University of Stirling study looking at how the easing of COVID-19 pandemic restrictions on licensed premises can be effectively managed to protect emergency services.
Professor Niamh Fitzgerald, of the Institute for Social Marketing and Health (ISMH) at Stirling, is leading the new project, which also involves Martine Stead, Deputy Director of ISMH.
The project – funded under the Scottish Government's Rapid Research in COVID-19 programme – will examine policy options for reopening pubs, nightclubs and restaurants to minimise the impact on ambulance services, and to protect customers and staff from the virus. The team will investigate how the re-opening of premises could be phased in over time, and whether and how licence holders could minimise infection risks.
The study will consider the way in which consumers and venues might respond to any easing of restrictions – in terms of alcohol consumption, intoxication, violence, sales and promotions. The impact of current restrictions on ambulance service call outs will also be examined, as well as the potential impact should establishments reopen.
Source: University of Stirling
---
First published: 28 June 2018