GPPC's Dr Anna Black appointed to Public Health Scotland
Dr Anna Black, former clinical research fellow in GPPC and currently a PhD student and affiliate staff member in IHW, has been appointed to Public Health Scotland, a new national board tasked with creating a culture for health in Scotland.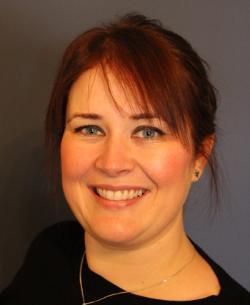 Public Health Scotland is a new national Special Health Board tasked with creating a culture for health in Scotland – nationally and locally. The new body will consolidate a number of existing health functions and diverse public health expertise into a single body, including functions and activities currently undertaken by NHS Health Scotland, Health Protection Scotland and Information Services Division The body has been created to lead and co-ordinate work to improve the nation's health and reduce health inequalities, with its immediate priority being the response to Covid-19.
Outside of UofG, Anna is a previous Non-Executive Director and latterly Chair of the Govan Community Project. She regularly facilitates training for healthcare professionals who care for asylum seekers and refugees. She is a GP for Youth Health Services in Glasgow and is an on-call doctor for a local hospice. She has a keen awareness of poverty and health inequality and is passionate about working to improve people's lives.
Her appointment to the board runs from 01 April 2020 to 31 March 2022.
We congratulate Anna on her appointment to this prestigious role, and wish her well in this important work.
---
First published: 14 March 2018