IHW prof celebrates six decades of mountaineering!
Professor Ewan Macdonald of the Healthy Working Lives Group, and a founder member of the IHW Athena SWAN 50+ Workers Group, recently celebrated 60 years of mountaineering with a climb in the Cairngorms.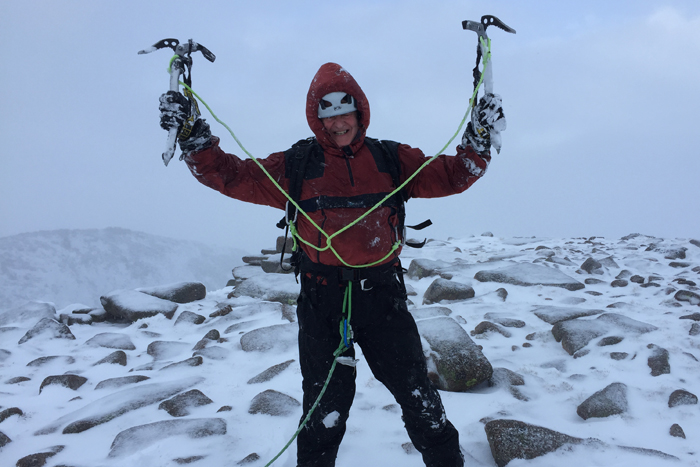 Ewan developed the healthy working lives paradigm in 2002 and proposed this to Scottish Government, and this remains the Scottish approach to the health of the working age population.
The paradigm is that government policies should have a common purpose of "enabling individuals to do as much as possible, for as long as possible or as much as they want in both their working and personal lives".
Commenting afterwards on his stunning, inspirational achievement, Ewan said:
"I am very lucky that I am still able to stagger up an ice climb at 60 years after my first route on Ben Nevis, which of course was when I was very young! However the ageing demographics mean that we should all be trying to stay as fit as possible for as long as possible."
We congratulate Ewan on this fantastic milestone, and thank him for his contributions to the Athena SWAN-related work we are currently undertaking to make IHW an environment where all are valued and can thrive and develop, irrespective of age.
---
First published: 19 February 2020