Lorraine Waddell announced as finalist in Scottish PA of the Year Award 2020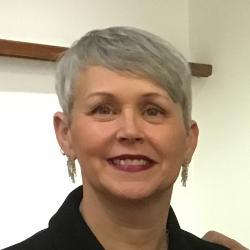 Public Health's Lorraine Waddell, PA to IHW director Professor Jill Pell, was runner-up in the recent ACES (Awarding and Celebrating Excellence in Scotland) Scottish PA of the Year Award, held in Edinburgh on 24 January 2020.
ACES is a conference and awards ceremony for PAs, EAs, office managers, and office support professionals in Scotland, providing a one-stop shop for learning, development, knowledge sharing and networking. At the end of the day's events, delegates take part in a live vote to choose the winner of the Scottish PA of the Year Award from a shortlist put together by business leaders and prominent Scots, which this year included Henry McLeish and Jack McConnell.
Jill Pell, outlining why she felt Lorraine was deserving of the award, said:
The fact that I have taken Lorraine with me for 18 years across three different organisations tells you how highly I regard her. No task is too much for Lorraine. She has never said no to anyone and does everything with a big smile. My PhD students call her "mum" and in spite of our being similar ages she is equally maternal in supporting me, her boss. Obviously, she does all of the tasks expected of her role extremely well - from organising my overfull diary to arranging meetings and travel - but it is the gusto with which she takes on tasks well outside of her official remit that is most remarkable: escorting me to a meeting in London when I was wheelchair-bound with a broken leg, bringing in her toolkit from home when my shelves fell down, bringing me cups of tea when I am stuck in an overly long video conference, and organising social and charity events at work. As director of our institute I strive to ensure it is a place where staff are happy to work and Lorraine has been instrumental in enabling us to achieve this.
In addition to her "day job", Lorraine is currently leading on the organisation and delivery of a series of monthly British Sign Language (BSL) Cafés for IHW staff and students, and the wider MVLS community. These informal get-togethers aim to help staff and students feel confident in using basic language to communicate with colleagues (and others) with hearing loss and to raise awareness of deaf culture, and the first one took place on 29 January 2020. (If you would like to join our mailing list for these events, please contact Lorraine at Lorraine.Waddell@glasgow.ac.uk).
We congratulate Lorraine on this fantastic achievement and thank her for the many ways in which she contributes to the life and work of IHW.
---
First published: 28 June 2018