BSL training for IHW staff: reflections on recent course and next steps

In August/September 2019, Institute of Health and Wellbeing offered a 6-week British Sign Language taster course (6 x 1 hour sessions, held over lunchtime).
13 staff attended and all who completed an evaluation rated the course as "useful" or "very useful", and a training opportunity they would recommend to others.
One of the participants, Public Health's Lorraine Waddell, reflects on the experience: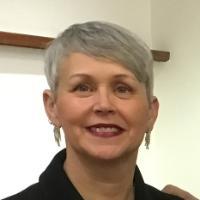 Over the last six weeks, two tutors from Glasgow's Deaf Connections came along to Lilybank Gardens to teach us (or, for some, help us to brush up on) basic BSL signing. Mark and Debbie, who have both been profoundly deaf from birth, gave us a broad insight on how they interpret life in today's society, through signing.
We started with the basic ABC, then progressed onto a wider variety of signs i.e. home, family, animals etc. (Our animal interpretations were the most entertaining! Mark made each person within the group demonstrate what each of us thought the sign would be for a specific animal of our choice. Needless to say a lot of laughs were had by all and this made the taster sessions an enjoyable, fun class while also pointing out that signing is a vital part for the deaf community and with increasing hearing loss among today's young people shows us that we need more BSL awareness brought to light. This could be introduced, starting from primary school children, who learn basic languages from day one, and retain knowledge easier than an adult!
There is an increase in major hearing loss due to today's society i.e. noise pollution, cars, loud music, headphones and mobile phones etc, so more opportunities to attend BSL signing classes is becoming increasingly important. And if more hearing people learned to sign it would bring our two communities closer.

From our group of BSL students, our overall opinion from class was for more sessions. So let's get more sessions out there, get signing, get learning!
We hope to build on the success of this training by running monthly BSL cafes for interested staff and students to practice and develop their skills, starting in early 2020. If you are would like to join a mailing list for information about these events, please contact Lorraine at Lorraine.Waddell@glasgow.ac.uk.
---
First published: 14 March 2018