Appointments to the Incorporation of Cordiners of Glasgow for IHW staff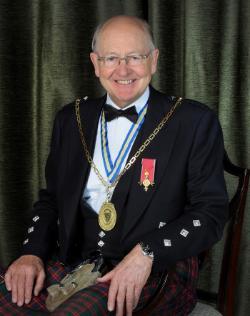 IHW's Professor Ewan Macdonald has been appointed Deacon, and Dr Beverly Bergman, Collector, of the Incorporation of Cordiners of Glasgow.
The Cordiners are one of the 14 ancient trades which are based in Trades House and is a name given to the leather workers. The name of Cordiner originated because the best leather came from Cordoba in Spain. The Incorporation has been established since 1558, but the trade has been organised for at least 1000 years.
‌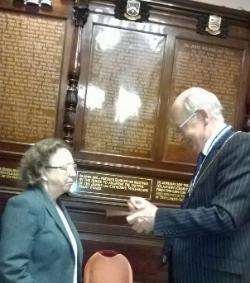 The function of the Trade Guilds was to regulate the trade, training and quality assurance and charity. Since the liberalisation of trades in the 20th century the role of these organisations has become entirely charitable and the Trades House donates £750,000 each year towards education and for the poor and needy in Glasgow. The Cordiners have recently launched Body and Sole initiative which is providing sports footwear to the most deprived school children in Glasgow who otherwise would not be able to participate in school sports activities. Membership of any of the historic trades is open to individuals interested in supporting such charitable activity.
---
First published: 14 March 2018