Professor Kate O'Donnell appointed IHW Deputy Director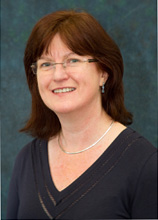 We are delighted to announce that General Practice and Primary Care's Professor Kate O'Donnell has been appointed as Deputy Director for IHW (MVLS) replacing Professor Anna Cooper who will be retiring in February 2019.
We are grateful to Anna for all of her hard work as Deputy Director over many years.
Professor Sally Wyke continues as Deputy Director for IHW (College of Social Sciences).
---
First published: 14 March 2018