MRC/CSO SPHSU celebrates 20 years of joint core funding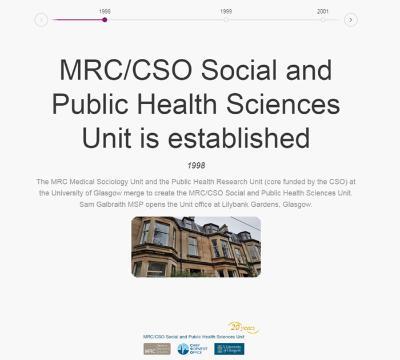 The MRC/CSO Social and Public Health Sciences Unit has published a timeline of highlights from 20 years of research into the social influences on health and wellbeing. For the past two decades, the Unit has been supported by joint core funding from the Medical Research Council and Scottish Government Chief Scientist Office, building on the legacy of its research dating back to 1955.

View the timeline here.
---
First published: 14 March 2018