Spotlight on capabilities and health inequalities
Spotlight on capabilities and health inequalities
The latest Maurice Bloch lecture at Glasgow University's Institute of Health and Wellbeing focused on health capabilities.
The event, on 25 May 2017, was chaired by What Works Scotland research associate Richard Brunner, who introduced Dr Sridhar Venkatapuram from King's College, London.
In his lecture, entitled Why Health Capability? The necessity for conceptual clarity in pursuing health justice, Dr Venkatapuram presented the capabilities approach (CA), initially conceived by the Nobel Prize-winning economist and philosopher Amartya Sen, and explained how it can be extended to health and public health.
Using the historic example of a 19th century famine in India at a time when there wasn't food scarcity, Dr Venkatapuram made two main points. First, that ideas, concepts, theories and paradigms matter a great deal – they can mean life or death on a massive scale. Second, that addressing national and global health inequalities requires inter-disciplinary and ethical reasoning.
Dr Venkatapuram introduced the CA and the concept of health capability: health defined as the capability to be and do certain things that constitute a life with equal human dignity. He argued that the CA offers a productive approach to identifying and addressing the full determinants, levels, distribution patterns, and differing experiences of disease and impairments. He concluded that the challenge is how to sustain the capability for health across the lifecourse.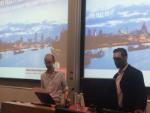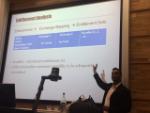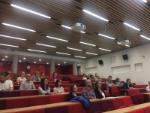 ---
First published: 15 June 2017