Women in Science - Dr Rucha Karnik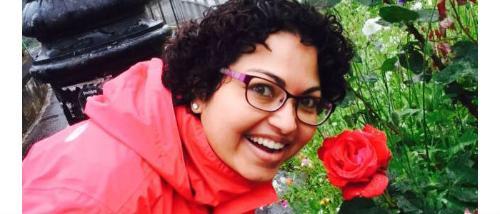 I'm currently a Royal Society University Research Fellow in the IMCSB at the University of Glasgow since October 2016.
‌In my lab, we investigate how hormone modulated membrane traffic regulates plant growth and responses to the environment. I focus on the plasma membrane proton pumps in plants that are central to almost every aspect of plant physiology, including biomass production, root development, stomatal responses and pathogen defence. I enjoy teaching and outreach activities and am committed to promoting women in science.
I am also the proud mother of a 20 month old who is now learning his alphabet and the management of his plant scientists (parents!). Yes, we are a baby-driven academic research household. Between figuring out how to fold the new push chair and buying the books on 'Baby's first words' and hoping that the baby likes his dinner, do we get much sleep? Not really! Is work-life balance achievable? Yes!
Recently, I was asked what do I find the most fascinating about plant science? Plants, I believe, are fascinating due to the sheer diversity that they exhibit. For example, land plants are half set in rigid soil and grow towards gravity whilst the other half stands free in air, growing against gravity. Plants encounter and respond to various biotic and abiotic stress during their lifetime and understanding how plants co-ordinate such responses and sustain growth forms the basis of applied research to achieve global food security.
I obtained my MSc in Biotechnology in 2001 from India. Eager to put my education to use, I joined the Pharma-Biotech Industry where I worked on research, marketing and management aspects of various projects including development of recombinant protein-based diagnostic kits, human therapeutics, biosimilars and in the agro-biotech business. The seven years that I spent in the industry gave me valuable experience in management and applied research. It also convinced me that, I am more attracted to academic research. I am often asked which of the two is more better: Industry or Academia, Marketing or Research and my answer is, you should try and see what works best for you. I can say from my own experience that each of these afford different kinds of experience. Success, with any of these options requires hard work, instinct and a wee bit of good luck!
I obtained scholarships from the UK Government and the University of Leeds to obtain my PhD in Membrane Biology in the laboratory of Prof Rao which I completed in 2011. During my PhD, I studied membrane traffic of human K+ channels and its implications on cardiac and pancreatic diseases. The PhD was perhaps the most intense and yet the most fun time of my life. Weekends and evenings were mostly spent in the lab working and having much fun. I cannot imagine spending late hours in the anymore, with a little one waiting to be picked up from the nursery, getting excited every time the door buzzer rings. But, I do not find that having a child or family to get home to affect the amount of work that gets done, it just pushes you to be more organised. I always recall the words of Prof Anna Amtmann, who is an expert in Plant nutrition, very successful in her field and also the mother of twins who have become excellent young men: "Children make you more organised as a person, you get more work done in less time simply because you get more efficient".
I came to Prof Mike Blatt's laboratory to interview for my first post doc position in 2011 and he showed me how fascinating plant ion channels are. I had never seen a real Arabidopsis plant before and my friends who worked with mammalian systems thought I was taking a job to do 'gardening'. Six years on, plants are what I want to study for the rest of my life. I find that plant science research is multi-disciplinary, uses cutting edge technologies and I love every single aspect of my work with plants. I firmly believe that changing perspectives can seem difficult initially but can lead into more fulfilling career options.
In 2015, I was reaching towards the end of my second postdoc and it was time to think what next? I came across all the articles that outlined the difficulties of transitioning out of the post-doctoral position, the take home message was that one has to decide what the long-term career goal is and to be proactive about achieving it.
I had always aspired to have my own lab and I felt that the best scenario for me was to have a funded position that would allow me time to establish as a independent researcher and then ease into teaching and grant writing. I discussed my career aspirations with Mike, my post-doctoral supervisor at the time and with Prof. Bulleid, Director of the Institute. I was provided with training to write fellowship applications, given mock interviews and offered department and institutional support. I received much support, guidance and help from everyone around me and this made it possible for me interview and apply for fellowships during my pregnancy and maternity leave.
From my experience, it is important to decide what you want to develop as a research theme and then based on that decide what is the best place that would support the research in terms of facilities, expertise and mentoring. I will not say that any of these endeavours are easy, but persistence makes these career goals achievable. What is also important is to know that help and guidance from colleagues and experienced superiors around is available, if sought.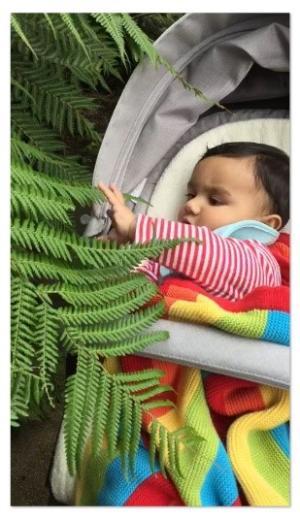 Many women postdocs feel that having a child will inevitably slow their career progress and reduce their chances to become independent group leaders; I was one of these women. Today, I think quite the opposite. The smiling face of the baby that I pick up from the nursery in the evening recharges me even after an extremely hectic day at work. Everything good comes with some sacrifice but the gains are almost always more. In modern times, with initiatives such as the Athena SWAN that promote gender equality, support women in science and help parents with careers it is indeed possible to have the best of both worlds!