Becca Bodenham
Project Title: Human brucellosis in Tanzania: Typing the pathogen & identifying sources of infection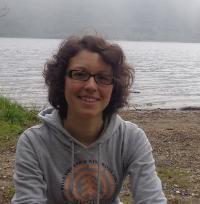 About Becca: Previously I have studied at the University of Liverpool (BSc Zoology), and at Imperial College London (MSc Conservation Science), and am now based at the University of Glasgow. I am part of the ZELS human brucellosis project, which particularly appealed to me as an amazing opportunity to work as part of the ongoing effort to tackle neglected and misdiagnosed zoonoses, such as brucellosis, which have a large negative socio-economic impact and potentially reducible morbidity and mortality rate. My main research motivation is to be able to have a significant positive impact on community health and local disease awareness within Africa. I am enthusiastic to begin this project, increasing insight into how we can more effectively control brucellosis in livestock before transmission to human populations. Overall, the ZELS projects look to be a great opportunity to work within a team of global students with a wide skill-set, build long-term collaborations and learn new techniques and gain insight from the range of institutes involved.
Contact:
Institute of Biodiversity, Animal Health & Comparative Medicine
College of Medical, Veterinary & Life Sciences
University of Glasgow
Glasgow
G12 8QQ
E-mail: r.bodenham.1@research.gla.ac.uk
Project Outline: Brucellosis has major impacts on human and animal health in many resource-limited settings worldwide. This zoonoses has been effectively controlled in many countries. However, in sub-Saharan Africa, and Tanzania specifically, development of brucellosis control programmes is held back because we do not know which Brucella species is the primary cause of human illness, nor which animal species is the most important source of human infections. The impacts of brucellosis in humans and animals are also under-appreciated leading to under-investment in control.
The aim of this project is to establish active surveillance to identify and sample high-probability human brucellosis cases, identify the Brucella species responsible for human illness and quantify the human health impacts of this disease. This project will be conducted alongside additional research to type Brucella detected in livestock enabling integration of these data sources to improve understanding of animal to human transmission and inform integrated control policy development.
This project will involve implementation of febrile illness surveillance approaches for targeted data collection within the pastoral livestock-keeping communities in northern Tanzania that are most severely impacted by brucellosis. Questionnaire data will be collected from suspect cases to enable classification of patients using WHO case definitions, estimation of seroprevalence and quantification of risk factors for infection.
Becca will be based at the University of Glasgow and will spend substantial periods of time in Tanzania. Fieldwork and initial diagnostic testing will be conducted in Tanzania in collaboration with colleagues at the Nelson Mandela African Institute of Science and Technology and Kilimanjaro Christian Medical Centre. Confirmatory diagnostic testing and typing will be conducted at the Brucella reference laboratory at the UK Animal and Plant Health Agency.
Supervisors: Dr Jo Halliday & Prof Dan Haydon (Main supervisors, Glasgow)