Supporting Evidence-Based Interventions to Achieve Agricultural Development Goals in Tanzania (SEBI-TZ)
Issued: Tue, 15 Aug 2017 09:42:00 BST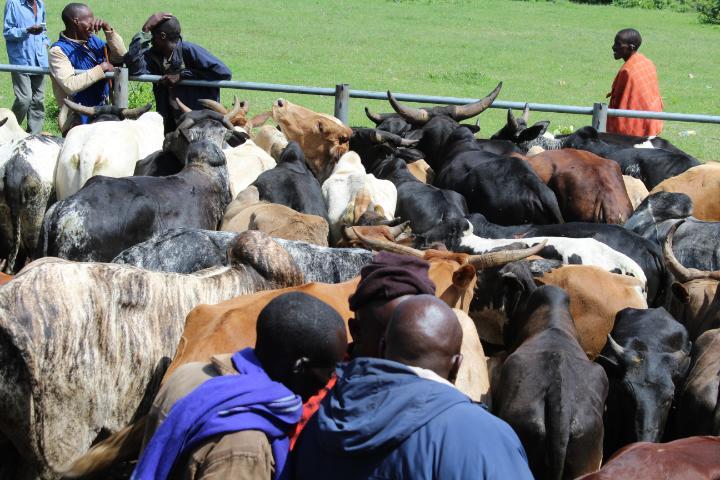 Livestock are critical for the livelihoods, food security and social capital of millions of families in the world's poorest communities. Diseases pose a major constraint to livestock productivity, but little is still known about the extent to which different diseases cause livestock mortality in sub-Saharan Africa, and their impact on productivity. This project, the 'Causes and extent of mortality of domestic ruminants in Tanzania: Supporting evidence based interventions to achieve agricultural development goals in Tanzania (SEBI-TZ)' extends the work of our existing Livestock, Livelihoods and Health initiative to address these questions as a first step to developing effective and sustainable livestock disease control measures to support livelihoods.
The project will work on a broad range of diseases that are a potential cause of reproduction and mortality losses in cattle, sheep and goats, including some of the diseases that we have started to investigate within the LLH programme (such as brucellosis, Q fever, Rift Valley fever and leptospirosis), as well as several additional bacterial pathogens, such as chlamydiosis, protozoal pathogens such as Neospora caninum and Toxoplasma gondii, and viral pathogens, including Bovine Viral Diarrhoea virus, Bluetongue virus and Peste des Petits Ruminants virus. The project will further develop disease surveillance mechanisms in northern Tanzania by establishing a Surveillance Platform to investigate livestock abortion events, and which can be extended to support surveillance of other syndromes and diseases in livestock.
The project will also build on existing samples and data collected through the LLH programme to generate new serological data to investigate prevalence and risk factors for these different pathogens in a range of different farming systems (including smallholder, agropastoral and pastoral communities). Existing data from other sources, including data generated through successive, large-scale household surveys across Tanzania will also be collated and analysed to investigate patterns of reported disease outbreaks and their impact at national level.
The project is funded by the University of Edinburgh as part of its Bill and Melinda Gates Foundation-financed 'Supporting Evidence-Based Interventions to Achieve Agricultural Development Goals' programme and extends our collaborative partnerships with the Nelson Mandela African Institution of Science and Technology, the Kilimanjaro Clinical Research Institute, Global Animal Health Tanzania/Washington State University and the University of Otago, together with the Zonal Veterinary Centre in Arusha, the Tanzanian Veterinary Laboratory Agency, the Moredun Research Institute and Napier University.
---