Public Engagement
Our researchers explore a wide variety of means to engage different audiences with their research, both to share their own enthusiasm with a general audience, or to make ensure that those who can most directly benefit from our research hear about it and have an opportunity to be involved. The sucess of many of our targetted engagements are detailed in some of our impact case studies and industry case studies.
In this section we bring together more of our current activities targetted at wider audiences.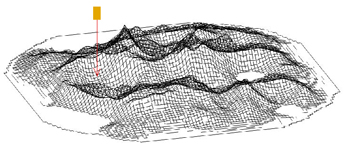 Welcome Trust arts collaboration
One of our Research Associates, Dr Paddy Brock, is involved in an exciting and innovative public engagement project called Silent Signal.
This is an arts/science collaboration that brings together six artists and six scientists to creatively explore research into genetics, immunology and epidemiology.
Social media
We use a number of social media platforms to communicate our research activities.
Current blogs or networks
Members of the Institute have a long history of participating in the Festival (which is also led by staff who did their PhDs in the Institute).
In the press
Much of our research does well in the wider media.
First glimse of rare Peruvian animals
Drawing a line under deep sea fishing
Could fish evolve to become less catchable?
Why we need to change how we combat rabies
Below are some subject-specific collections:
Stress is cool
Our Thermal Ecology group collaborated with The GIST on a movie about stress.