Mini-Symposium on Bovine Tuberculosis
Issued: Wed, 31 May 2017 12:28:00 BST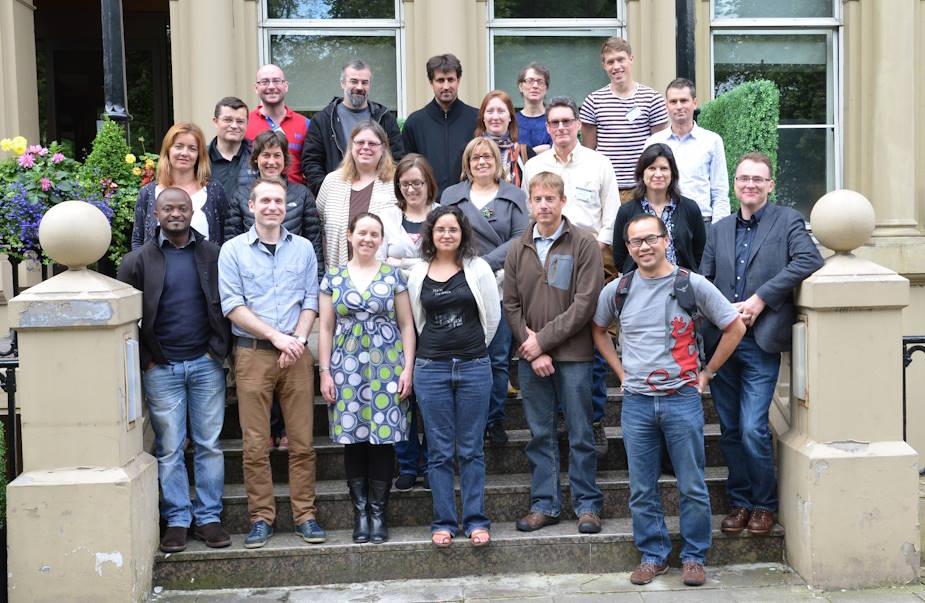 The Boyd Orr Centre for Population and Ecosystem Health of the University of Glasgow, together with the Special Interest Group in Bacterial Infectious Diseases, Institute of Biodiversity, Animal Health and Comparative Medicine, and the School of Veterinary Medicine will hold a Mini-Symposium on Bovine Tuberculosis on the 8th of June at the University of Glasgow. The meeting will be at the Lecture Theatre 1 in the Graham Kerr building from 9:00 to 13:00. This meeting will bring together scientists with diverse scientific backgrounds to promote discussion about how to compare bovine Tuberculosis epidemiological signatures across species in different countries.
The workshop is free, but requires registration through EventBrite.
Please register here: https://www.eventbrite.co.uk/e/bovine-tuberculosis-mini-symposium-2017-tickets-34983099392.
Programme
- 09.00 – 09:15 Coffee & Registration
- 09:15 – 09:30 Workshop Introduction
Rowland Kao/Katarina Oravcova, IBAHCM, University of Glasgow, UK
- 09:30 – 10:45 Bovine Tb in Northern Ireland
- 09:30 – 09:45 Robin Skuce, Agri-Food and Biosciences Institute, Belfast, UK
- 09:45 – 10:00 Hannah Trewby, IBAHCM, University of Glasgow, UK
- 10:00 – 10:15 Anthony O'Hare, University of Stirling, UK
- 10:15 – 10:45 Bovine Tb in Woodchester Park
- 10:15 – 10:30 Richard 'Dez' Delahay, Food and Environment Research Agency, UK
- 10:30 – 10:45 Joseph Crispell, IBAHCM, University of Glasgow, UK/University College Dublin, UK
- 10:45 – 11:15 Coffee Break
- 11:15 – 11:45 Bovine Tb in Michigan, USA
- 11:15 – 11:30 Daniel O'Brien, Michigan Department of Natural Resources, USA
- 11:30 – 11:45 Liliana Salvador, IBAHCM, University of Glasgow, UK
- 11:45 – 12:15 Bovine Tb in Minnesota, USA
- 11:45 – 12:00 Scott Wells, College of Veterinary Medicine, University of Minnesota, USA
- 12:00 – 12:15 Yuanyuan Wang, College of Veterinary Medicine, University of Minnesota, USA
- 12:15 – 12:45 Discussion
- 12:45 – 13:00 Final Remarks – Yrjö T. Gröhn, College of Veterinary Medicine, Cornell University, USA
- 13:00 – 14:00 Lunch
---