Congratulations to Sarah Cleaveland
Issued: Tue, 04 Apr 2017 10:07:00 BST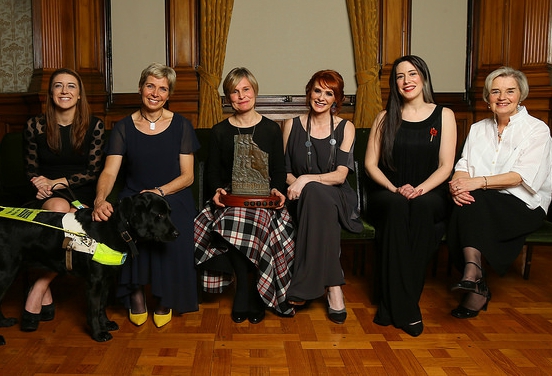 Professor Sarah Cleaveland was one of six finalists for the Evening Times Scotswoman of the Year Award. The event was held in the spectacular surroundings of Glasgow City Chambers in February. As a celebration of women's achievements in all spheres and all circumstances, it is essential and eye-opening and highlights the important and life-affirming contribution made to societies throughout the World by todays Scotswomen.
"I'm very touched – it's a wonderful event and I'm very grateful people have responded so warmly to the work we are doing in Glasgow, which is changing lives in Africa." said Sarah.
You can read more about the Event – and view various galleries from the Celebration – from the links below.
You can also read Sarah's own interview regarding her nomination here.
http://newsquestscotlandevents.com/scotswoman-of-the-year-finalists-celebrate-ahead-of-the-big-night-4/
---