Professor David Eckersall visiting professorship with VetMedZg
Issued: Mon, 20 May 2019 15:16:00 BST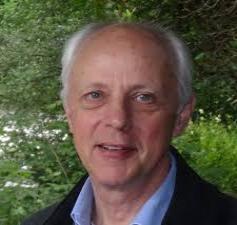 Professor David Eckersall presented IBAHCM with a special seminar last week describing his visiting professorship at the Faculty of Veterinary Medicine, University of Zagreb, Croatia.
After 3 decades at Garscube, Professor David Eckersall has been working with VetMedZg to develop a veterinary and animal proteomics laboratory funded by an EU FP7 project. The laboratory is now being established as a main centre in Europe for applications of this advanced technology in veterinary research.
The seminar entitled 'Balkans Synergy: Collaboration in veterinary science' covered the range of investigations that have been undertaken with samples from cattle, sheep, pigs, chicken, cats, bears, Griffon vultures and turtles; and in diverse samples such as plasma, serum, milk, saliva, cerebrospinal fluid, faeces, intestine and liver.
Professor Eckersall presented the proteomics research pipeline used in these studies in relation to canine cardiac disease and inflammatory responses in chicken. Rather than the advanced technology employed, the seminar focused on extracting valuable biological and clinical insights from this approach.
During the special seminar there were also exciting discussions as to the potential for extending the collaboration in relation to omic technologies and also with wider studies such as the investigation of pathogens spreading north through the soft underbelly of Europe.
The seminar gave a great insight into the collaboration and successfully inspired everyone who attended.
The British Embassy in Croatia have also produced a short video regarding Professor Eckersals work with the Faculty of Veterinary Medicine, University of Zagreb: http://bit.ly/2Q8mvm0
---