New research shows digestion impacts animal's ability to lead the group
Issued: Tue, 27 Mar 2018 14:25:00 BST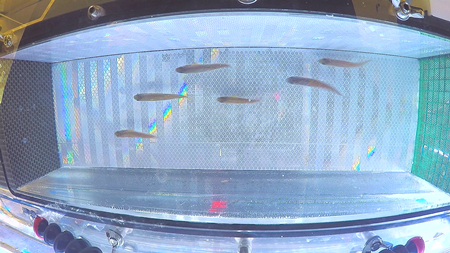 New research from BAHCM staff and colleagues has found that fish who consumed a large meal had to move to the back of their swimming social group due to reduced aerobic capabilities cause by food digestion.
The paper, 'Metabolic costs of feeding predictively alter the special distribution of individuals in fish schools' in published in Current Biology. The work was funded by the Natural Environment Research Council (NERC) and the European Research Council (ERC).
Read the full story on the University's News Page.
---