Leverhulme-Royal Society Africa Award
Leverhulme-Royal Society Africa Award
This program combines a PhD studentship along with provision of training for Tanzanian research students.
Ndyetabura Theonest is the PhD student in this programme, and his project is focussed on developing diagnostic tools for three common zoonotic pathogens: Coxiella, Rickettsia and Bartonella. Despite a significant proportion of febrile illness in Tanzania being caused by zoonoses (diseases that are transmissable between animals and humans), they are often misdiagnosed, because diagnostics have not been developed, or the local capacity does not exist. Ndyetabura will conduct his work at the Kilimanjaro Christian Medical Centre's research facility, the Kilimanjaro Clinical Research Institute, and this will involve building capacity for the diagnosis of several zoonotic pathogens at these labs. This capacity building includes investment in equipment, assay setup and staff training. Once established, these assays and the experience gained in their application by KCMC staff can be applied to diagnose human infections, broadening the capacity of KCMCs diagnostic laboratories to accurately diagnose infections in the hospital population that they serve.
In addition to the PhD studentship, this programme will also provide a One-Health training program to postgraduate students from NMAIST and KCMC over three years to equip young scientists with the skills to lead future research projects. This training programme will bring experts in One-Health from around the world to deliver in-depth training for African students. This training will help develop the next generation of African scientists and give student the opportunity to meet and learn from world leaders in the field of One Health. This program recently launched at the Nelson Mandela African Institute for Sciences and Technology: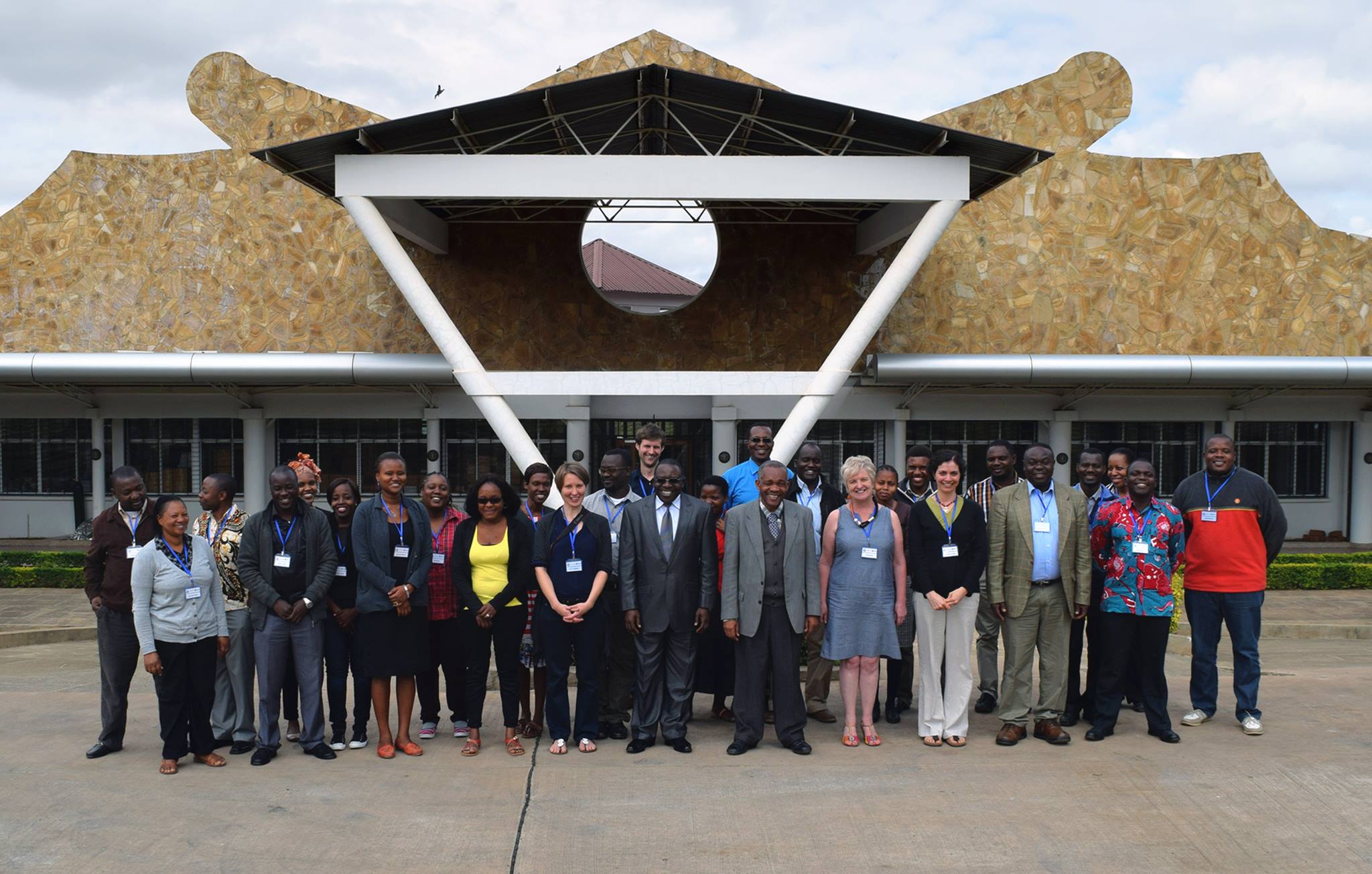 ‌
More information about this initiative can also be found at the Boyd Orr Website.