Quick links: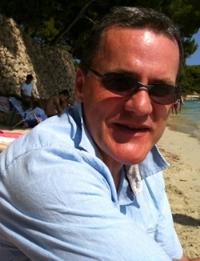 ‌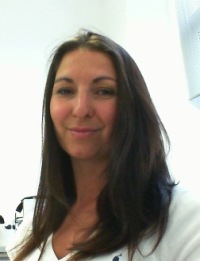 ‌
Sports Scientists – a high impact approach
Expertise of the Sports Scientists at the University of Glasgow translates into practice across many sporting disciplines.
It's not only through direct involvement with athletes where sport scientists Viki Penpraze and Dr Niall Macfarlane have an impact. They have developed a unique degree that provides their graduates with the skills and experience to be at the cutting edge of developing elite level sports performance.
Creating industry leaders
The undergraduate and postgraduate degree programmes in Sport and Exercise Science at Glasgow offers students flexible courses that enable them to specialise in physical activity and health, sports performance, or sports medicine.
"We really excel at giving our students the experience to go on and be industry leaders, to be developers. Not just someone who is going to follow the tradition but someone who can challenge or create different pathways". This statement does not come without evidence. Niall and Viki can list at least a dozen clubs and organisations in which their graduates have leadership positions, including Rugby Football Union, British Cycling, UK Athletics, the Lawn Tennis Association, English and Scottish Premiership Football clubs, and outwith the UK, the Cincinnati Bengals, Aspire Academy, and the German and New Zealand National Football teams.
"Our graduates are creating real impact. Where they go and who they work with is, and will, make a significant impact on sport in the UK and internationally", adds Niall.
A number of graduates from Glasgow received significant media attention in relation to their roles in supporting team GB's performance at the London 2012 Games. Matt Parker, now Head of Athletic Performance at English Rugby, worked with Bradley Wiggins and Chris Hoy while working with Sky's cyclists as head of "marginal gains". His work is widely acknowledged for playing a large part in making the British cyclists the world's best. The support that Barry Fudge, Head of Endurance & Sport Sciences at British Athletics, gave UK athletics was acknowledged by Mo Farah after winning the 5k and 10k gold medals on the track.
"These people have earned their PhDs. They are at the top of their profession and generating impact for society that is absolutely enormous", says Niall.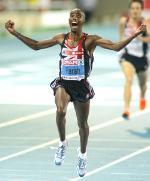 So what's the secret of the degree that leads to world-class performance in producing industry leaders?
"Our UG and PG students have a good reputation for being flexible. You have to treat athletes as individuals, but you've got to understand physiological concepts so you can be adaptive", says Niall. "What Viki teaches really stamps the character of sports and exercise graduates from the University. They get this idea of breaking down to the basic concepts of the physiological system, and because they have such a good educational guiding they become adaptive very quickly. We're good at creating graduates who challenge the dogma."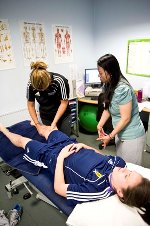 But it's not only the educational guiding that makes this vocationally-oriented degree exceptional. Niall makes it quite clear: "sport organisations care about whom you have worked with and what experience you have. We are unique in the UK in the type of experience our students get." He refers to numerous internship programmes that undergraduate and graduate students can get involved with. Students can get hands-on experience working with elite athletes, within a professional club or a professional body environment or during high-profile sporting events, where they can experience the intense, pressurized atmosphere of competition. "I don't know of any other university that can offer that level of engagement", adds Viki.
Impact on sports performance
The internship opportunities arise as a direct consequence of the work that Viki and Niall undertake with elite athletes. Viki actively supports Scottish Rugby in the development of players from junior to senior professional levels. Niall has worked with a significant number of English and Scottish Premiership Football teams and Scottish Hockey. He had a significant impact on the strategies for conditioning field hockey athletes, coming directly from his research using Global Positioning Systems and inertial sensor systems.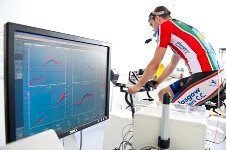 Although work that he does with elite players is fully publishable from the research perspective, his impact on sports science provision in football is not just academic. He has been working over a prolonged period of time with many clubs to develop their own sports science departments. He has been involved with Aberdeen FC and the Scottish Football Association for over 10 years, developing the youth academy structure across Scotland to provide the best training and support possible. Evidence of this can be seen in young players from the Aberdeen FC South Satellite training centre, supported by Niall, breaking into the first team.
Engaging the public
In addition to working with athletes and professional bodies, the scientists and their students do a lot of public engagement work. During the 2012 Olympics and the 2014 Commonwealth Games the team were invited to work with the BBC and Glasgow Science Centre. This involved running children's workshops and adult activities engaging with the public from the sports science side of things, as well as encouraging physical activity. The team always take part in the Glasgow Science Festival, and their expertise is often cited in sport news features. Niall has been the sport science guru in several programmes for STV's Scotland Tonight and SKY Sports.

Getting a job as a sports scientist in professional football is very competitive and the fact that there are a number of clubs in Scotland and beyond that now employ graduates from Glasgow University demonstrates the significant impact that the degree programme's internship scheme has had. The scheme and its practical assessment differentiate the degree programme from many of its rivals." Bill Styles, Lead First Team Sports Scientist, Celtic FC Training Centre
Viki summarizes these opportunities: "Our students could be trying to explain the tests of the muscle power to athletes and coaches one week, and the same week they could be trying to do exact same thing and explaining it to a 5-year-old primary school child. It's a difficult skill but an invaluable one."
Going for gold
Asked about measuring their work's impact on the society and economy, Viki and Niall bring an example of the London Olympics medal table. The GB team came third in terms of medal performance, and it was their best ever performance in Olympic Games. Graduates of Glasgow provided direct athlete support contributing to 12 gold, 4 silver, and 5 bronze medals for team GB.
Find out more: