Network Climate Education Case Studies
Brokering Applied Research Between Students and Organisations to Affect Change for Sustainable Development (Case Study)
The University of Manchester Living Lab brokers applied research projects between students and external organisations to affect change for sustainable development. The research projects are framed around the United Nations Sustainable Development Goals, and many of them address SDG13 on Climate Action.
Authors: Jennifer O'Brien, James Evans, Andy Karvonen, Lucy Millard, Jana Wendler, Joe Blakey and Ross Jones, University of Manchester.
Image credit: © Matjaz Krivic / Climate Visuals Countdown. Licensed under Creative Commons.
Carbon Literacy: Peer-to-Peer Training Facilitates Access for All Staff and Students (Case Study)
Manchester Metropolitan University's programme of work on carbon literacy training has influenced how climate change is communicated to engage different audiences. This has increased student and citizen awareness, ability, and importantly, their likelihood to take action on climate change.
Authors: Rachel Dunk, Jane Mörk and Liz Price, Manchester Metropolitan University.
Image credit: © Manchester Metropolitan University from their Carbon Literacy Project. Used with permission.
Climate Intervention: Developing a Youth Guide With and For Young People (Case Study)
This case study outlines a non-formal intervention involving academics, NGO partners and young people from UK and international institutions. The intervention aimed to identify the questions and priorities of young people in relation to different responses to the climate crisis, including different methods of geoengineering.
Authors: Lynda Dunlop, University of York, UK, Elizabeth Rushton, King's College London, UK, Lucy Atkinson, University of York, UK, Eef Cornelissen, Odisee University College, Belgium, Jelle De Schrijver, University of Antwerp, Belgium, Tetiana Stadnyk, Youth and Environment Europe, Czech Republic, Joshua Stubbs, University of York, UK, Chrissy Su, University of York, UK, Maria Turkenburg-van Diepen, University of York, UK, Fernanda Veneu, Centro Federal de Educação Tecnológica Celso Suckow da Fonseca, Brazil.
Image credit: Courtesy of www.york.ac.uk/education/research/uyseg/research-projects/geoengineering/.
Collaborating Across Disciplines for Climate Change Education (Case Study)
Academics with a shared purpose for climate change education have come together from across the University of Bedfordshire to create a bottom-up Sustainability Forum, where each member defines their own contribution and purpose. This collaboration facilitates mass 'learn-in' events on climate change and social justice themes, where students cross disciplinary boundaries and engage with external stakeholders as professionals.
Authors: D.J. Pritchard and N.T. Worsfold.
Image credit: University of Bedfordshire Sustainability Forum. Used with permission.
Developing a Pedagogical Approach to put Interdisciplinarity into Practice for the Low Carbon Transition (Case Study)
The School of the Built Environment at Oxford Brookes University has developed and tested a pedagogical approach to put interdisciplinary education into practice for the low-carbon transition. The work was carried out as part of an EU-funded Marie Curie Fellowship, and disseminated as an Open Educational Resource.
Authors: Maurizio Sibilla and Esra Kurul, Oxford Brookes University.
Image credit: Sibilla, M. and Camerata, F. (2018). Cognitive Mapping League. www.energyretrofitlearningplatform.org/.
Embedding Research-Based Education for Sustainable Development & Climate Education in HE Curricula (Case Study)
The University of Strathclyde is embedding Research-Based Education (RBE) for Sustainable Development into undergraduate curricula using an innovative pedagogy called Vertically Integrated Projects (VIP) and aligning this with United Nations Sustainable Development Goal (UN SDG)-focused research. The development of student-centred Climate Education workshops is being used to ensure students are offered joined-up Climate Education activity that can support Strathclyde's broader Education for Sustainable Development agenda.
Author: Scott Strachan, University of Strathclyde.
Image credit: © StockSnap user on PixaBay. Licensed for use under PixaBay licence.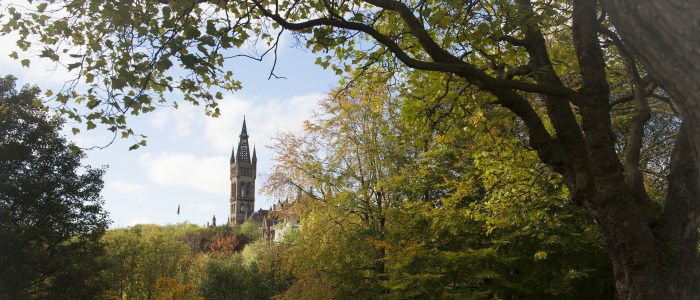 Enabling Change Agents via Upskilling (Case Study)
One of the biggest challenges around climate change is convincing individuals that they can make meaningful change through their actions and their choices. At the University of Glasgow, the teaching team of Prof. Jaime Toney, consultant Elaine Heslop, and Sustainability Manager Dr. Stewart Miller joined forces to provide life-long learners with practical skills to enable sustainable practices in their homes, communities and workplaces, while extending their professional networks, enhancing their communication skills and using peer feedback to create viable solutions.
Authors: Jaime Toney, Stewart Miller and Elaine Heslop, University of Glasgow.
Image credit: © University of Glasgow.
The Falmouth Curriculum Ladder: A Curriculum-Led Embedding Strategy for Climate Education & Sustainability (Case Study)
Falmouth University has created, and continues to evaluate, a novel evidence-informed strategy for embedding climate education through the sustainability strategy at scale across the curriculum.
Authors: Jake Causley and Russell Crawford, Falmouth University, and Oliver Milliner, FX Plus.
Image credit: © Giordani Giordi, Pixabay. Licensed for use under Pixabay Licence.
Integrating Climate Change Through Service Learning in Dental Education Programmes (Case Study)
The dental education programme at the University of Manchester integrated community-engaged learning and supports initiatives that help mitigate climate change.
Author: Vitalia Kinakh, University of Manchester.
Image credit: © User musaraja92 on Pixabay. Licensed for use under Pixabay licence.
Planning and Approving a New Climate Change Degree (Case Study)
Designing and progressing an undergraduate degree around climate change entails multiple decisions on how interdisciplinarity is implemented and what skills should be prioritised. This reflects the need to balance advocacy and definable skills that will be necessary to deliver rapid climate change mitigation and adaptation.
Author: Conor Walsh, University of Greenwich.
Image credit: © Kathryn Hansen of NASA Earth Observatory.
Student-Led Climate Education (Case Study)
In many universities, climate education is demanded and led by the student population. In both the University of Oxford and the University of Glasgow, students have mobilised to harness the expertise within University departments to provide grassroots climate education to students and people outside of the University.
Authors: Alexis McGivern, University of Oxford, Yvonne Chart, University of Oxford, Vidya Nanthakumar, University of Glasgow and Samual Marot, University of Glasgow.
Image credit: © Oxford Climate Society. Used with permission.