What is a UNESCO RILA Affiliate artist?
What is a UNESCO RILA Affiliate artist?
Affiliate artists are artists that work within the realm of refugee integration through languages and the arts. The network brings together artists from various backgrounds, who work with and reflect on the role Arts and Languages play in bringing people together and strengthening social cohesion.
Refugee integration is a process that involves three actors: Refugees, Artists and the Host Country. This means that the thinking needs to take place in all three areas, with a strong focus on hospitality and cultural and linguistic exchange. Our Affiliate Artists all use these themes in their work and we encourage them to find partners within the network, to set up international projects and partnerships. Updates on their work are posted on the UNESCO Chair section of the GRAMNet blog: https://gramnet.wordpress.com/
If you are interested in becoming a UNESCO RILA Affiliate Artist, please contact the UNESCO Secretariat.
Adel Salmanzadeh
‌‌Auckland, New Zealand
Refugee Artist, Educator and Arts Based Doctoral Researcher
I was born in 1972 in Persia. I came to Aotearoa New Zealand as a Baha'i refugee unaccompanied minor in 1989. After working as an artist, and in youth work in Wellington, I moved to Auckland and became a teacher. Later after completing my MA in Development Studies I worked as a regional advisor for the Families Commission, and in educational development in the Pacific and in Aboriginal Education in Australia. Currently I work as Senior Adviser for refugee and migrant education and studying towards a Doctorate in race relations and education through Arts Based Research. I am a funder of refugee education initiative Project Pensive.
Generally the starting point for my paintings is the application of the shapes and the forms of written Farsi. Later through careful observation and contemplation on the painted lines my images, symbols and characters are born. Many of these images, symbols, and characters have been inspired by the New Zealand landscape, its peoples and cultures. I am further inspired by the works of New Zealand painters Colin McCahon and Pat Hanley, and the works of Mark Tobey. My love for colours and patterns comes from growing up in a Persian carpet making home and learning to weave from my mother Aqdas. I was also fortunate to be introduced to Persian calligraphy by my late father Abbas. My art is an important part of my life, and since leaving my family and becoming a refugee it has become a major source of personal expression, hope and healing; as well as an instrument for collaboration with other like-minded artists. In my work I try to express my views about refugee issues, social justice and other global issues; in particular human rights issues of minority and indigenous rights. My works also include collage paintings, lino prints, miniature paintings and calligraphy, as well as collaborating with poets. My most recent book collaboration was with my friend and well respected NZ poet Richard von Sturmer.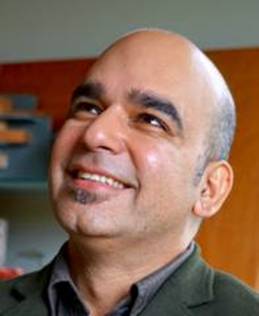 Project Pensive is an arts based refugee educational initiative that has been created as a result of my engagement with many refugee background students over many years through my work and research. Many of them have expressed that they value personalised feedback on their school work and achievements; their teachers' recognition and knowledge of their religion, culture and language; their teachers understanding and empathy for their back ground, family circumstances and history; and most of all they would like words of encouragement and support to inspire them to reach their goals and aspirations. Project Pensive provides teachers and school staff with an opportunity to hand write a feedback; thoughts and words of wisdom on a personalised greeting cards given to the student on a special occasion like a graduation; religious holyday or cultural celebration. The teacher also provides the student with a blank card for the student only if they want to provide a feedback and thoughts about the teacher. The student can write both in English and in their mother language.
‌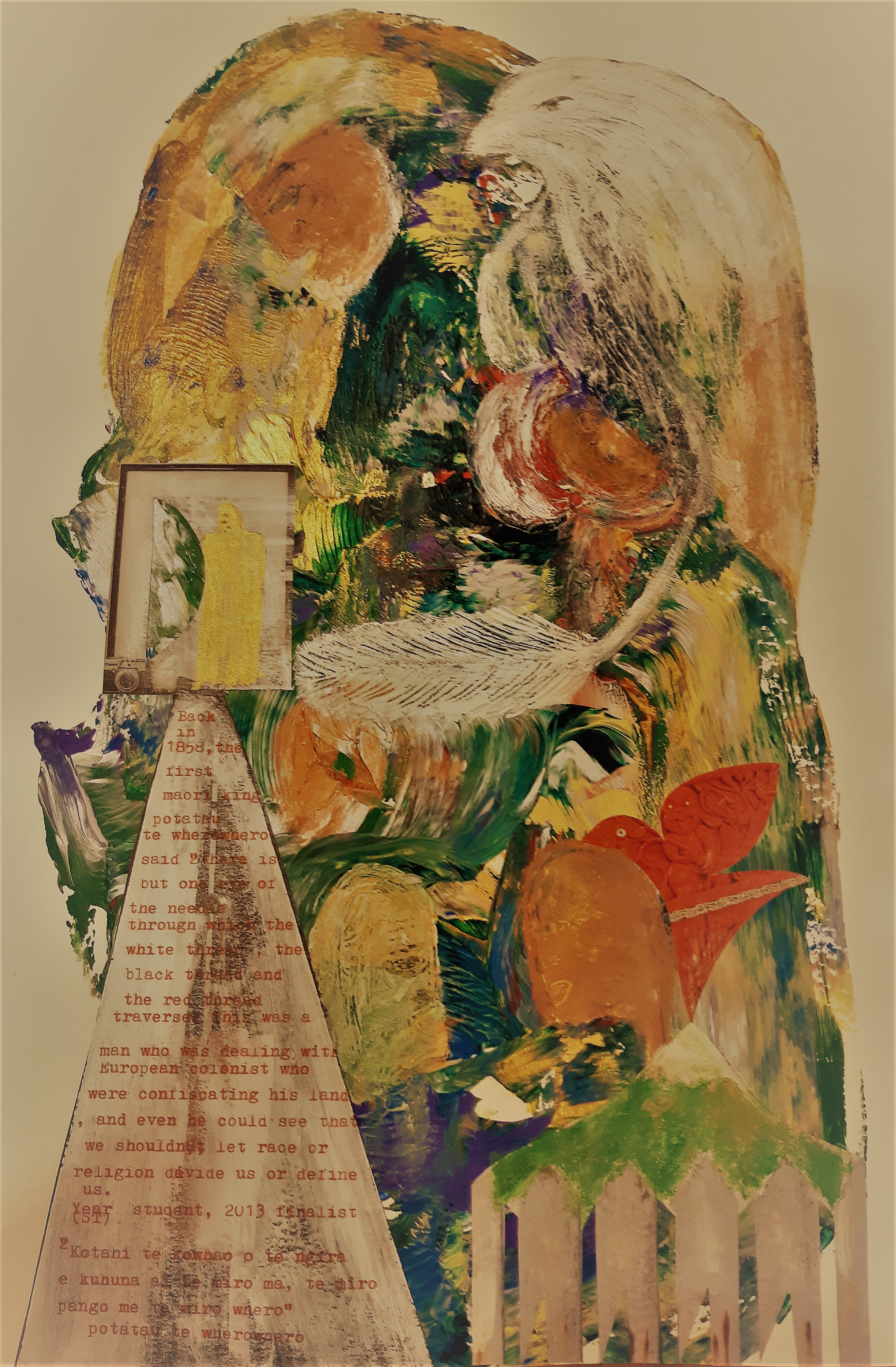 More examples of Del's work:
The poem below, written together with Richard von Sturmer and part of a larger collaborative art work (see the picture after the poem), is a donation to the Art for Change fundraiser, which was held on 17-18 November 2018. All proceeds from the art sale will go to the Auckland Refugee Family Trust.
WE ARE UNITED (1500)
A collaborative poem by Adel Salmanzadeh & Richard von Sturmer
OCT/NOV 2018
WE ARE UNITED!
For more souls to be rescued far from the sea of despair
To swim safely on the Petone foreshore on a hot sunny day
WE ARE UNITED!
For more hearts to be healed far from the wounds of bloody wars
To live in peace and fall in love with Mt Taranaki
WE ARE UNITED!
For more faces to be illumined far from the darkness of ash clouds
To enjoy the long summer twilight in Invercargill
WE ARE UNITED!
For more hands to be held far from sharp barbwires on border fences
To touch a kereru feather and a river stone from the Wairarapa
WE ARE UNITED!
For more feet to have travelled far from the deadly mine fields of the past
To walk through a forest of kahikatea in the Waikato
We ARE UNITED!
For more eyes to be opened far from ruined homes, schools and hospitals
To meet a new friend at the arrival gate in Dunedin airport
WE ARE UNITED!
For more minds to be nurtured far from the chaos of refugee camps
To fulfil their true potential in the universities of Aotearoa
WE ARE UNITED!
For more ears to be protected far from the deafening sounds of fighter planes
To hear the voice of a tui in a flax bush beside the Whanganui River
WE ARE UNITED!
For more vocies to be heard far from the injustices of a powerful few
To chant their prayers and sing their songs over Tāmaki-makau-rau
Chirikure Chirikure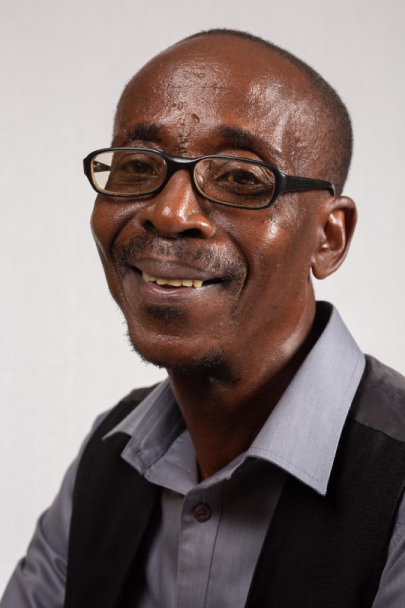 ‌
Photo credit Hannah Mentz
Chirikure Chirikure was born in Gutu, Zimbabwe, in 1962. He is a graduate of the University of Zimbabwe and an Honorary Fellow of Iowa University, USA. He stayed in Berlin, Germany, as a fellow under the 2011/12 one-year DAAD Berliner Kunstlerprogramm (Artists in Berlin Programme). He extended his stay in Germany and returned to Zimbabwe in 2014, where he works as a performance poet, artist and cultural consultant. With colleagues, he has also established LitFest Harare, an international literature festival, of which he is the director. The festival runs annually.
Chirikure worked with one of Zimbabwe's leading publishing houses as an editor/publisher for 17 years, until 2002. After working as a consultant for a while, he went on to work for an international development agency as a programme officer for culture, for Southern Africa, based in Harare, until April 2011. He has published the following volumes of his poetry: Rukuvhute (1989, College Press, Harare); Chamupupuri (1994, College Press, Harare); Hakurarwi – We Shall not Sleep (1998, Baobab Books, Harare) and Aussicht Auf Eigene Schatten (Shona and English poems with German translations) (2011, Afrika Wunderhorn, Heidelberg, Germany).
He has also contributed some pieces in a number of poetry anthologies, including Zviri Muchinokoro (2005, ZPH Publishers), Intwasa Poetry (2008, AmaBooks Publishers), Schicksal Afrika (ed. Horst Kohler) (2010, Rowohlt Verlag), No Serenity Here – An Anthology of African Poetry in Chinese, (2010 Moonchu Foundation) and his poetry has been translated into a number of languages. He has also written and translated a number of children's stories and educational books.
Chirikure's first three poetry books received first prizes in the annual Zimbabwe writer of the year awards. His first volume, Rukuvhute, also received an Honorable Mention in the Noma Awards for Publishing in Africa, in 1990. His other book, Hakurarwi – We Shall not Sleep, was selected as one of the 75 Best Zimbabwean Books of the 20th Century in a competition ran by the Zimbabwe International Book Fair in 2004. In that competition the same book got a prize as one of the best five Shona publications of the 20th Century.
Chirikure performs his poetry solo and/or with DeteMbira mbira music ensemble. With DeteMbira, they recorded an album of poetry and music, Napukeni (2002, Tuku Music/ZMC).
He regularly performed and toured with the late musician Chiwoniso Maraire, with whom he recorded a duet album of poetry with mbira music, Chimanimani (recorded 2007, to be released 2018).
With support from family and friends, he has also recorded an album of his poetry with contemporary music, Chisina Basa (2011, Metro Studios Harare/Inyasha Studios UK). He also recorded an album of poetry and music, in collaboration with poet Albert Nyathi. The album, Connected, was released in May 2014
He has also written lyrics for a number of leading Zimbabwean musicians and he occasionally performs and has recorded with some of these musicians. He has also contributed lyrics, translations and voice-overs in films and documentaries, and has acted in some theatre productions. He has also been an occasional contributor to the print media and used to run a radio programme for young Shona writers. He has also been involved in advertising, as a creator, conceptualiser/visualiser, actor and voice artist.
Over the years, Chirikure has participated in several international festivals, fairs, conferences and symposiums, as a performer, speaker or resource person.
Publications
1. Rukuvhute, (Poetry in Shona) (1989), College Press, Harare
2. Chamupupuri (Poetry in Shona) (1994), College Press, Harare
3. Hakurarwi – We Shall not Sleep (Poetry in Shona, with English translations), (1998), Baobab Books, Harare
4. Aussicht Auf Eigene Schatten (Shona and English poems with German translations) (2011), Afrika Wunderhorn, Heidelberg, Germany.
5. Mavende aKiti (Children's Stories) (1989), College Press, Harare
6. Zimbabwe Junior Certificate Shona Revision (1989), College Press, Harare
7. Grade Seven Shona Revision (Co-author), (1989), College Press, Harare
8. Zviri Muchinokoro (Co-author: Poetry anthology), (2005) ZPH Publishers, Harare
9. Intwasa Poetry (Co-author: Poetry anthology) (2008) AmaBooks Publishers, Bulawayo
Discography/Audio Recordings
1. Connected (A collaborative/joint album of spoken word and poetry, with poet Albert Nyathi.) (2014)
2. Chisina Basa (Album of poetry with contemporary music) (2011)
3. Chimanimani (duet with Chiwoniso Maraire – poetry with mbira music) (Forthcoming)
4. Napukeni (Album of mbira music and poetry), (2002) Tuku Music/ZMC, Harare
5. Ray of Hope (Compilation album of AIDS awareness music: Contributed song/poem "Kuchaedza Chete", with DeteMbira), Rooftop Promotions, Harare
6. "Mhakure, the cobra" and "Lizards for fish" (Poetry on album Ishago) (2001) Clic Music, Lennik, Belgium.
7. Famba Zvakanaka (Compilation album: Contributed song/poetry "In the dark?" ) (2005) International Migration Organisation, Harare.
8. Ngazvitaurwe/Speak Out (Compilation album encouraging civic society to speak out on issues affecting their lives) (2006), Crisis in Zimbabwe Coalition/Rooftop Promotions.
9. Musoro (album of poetry and music, recorded with Machena Music), Harare (2017)
10. Actor in film "Cook Off", (Tom Brickhill Production), Harare (2017)

11. Poetry/audio voice in film "Ruvimbo's Wedding" (Ben Mahaka Production), Harare (2017)

12. Several contributions/collaborative recordings on other artists' albums.
Festivals / Fairs
A selection of some of the festivals/fairs at which Chirikure has performed up to June 2014:
1. Glasgow and Liverpool performances of October 2017 as part of UNESCO RILA programme
2. Goethe institute, Johannesburg, South Africa (2015)
3. "What's poetry" caravan, poetry tour of Indonesia, (April 2013)2. Several festivals and functions around Switzerland (2011- 2013)3. A number of festival and fairs around Austria (2011 – 2012)4. Beyrauth BIG SAS festival, Germany (2011 and 2014)5. Several fairs, festivals, functions etc around Germany (2011 – 2014)6. Zimbabwe – Berlin Festival, Berlin, Germany (June 2010)7. Poetry Africa Special Festival for International Cultural Conference, Maputo, Mozambique, (June 2009)8. Poetry Africa Festival, Durban, South Africa (October 2007)9. Berlin Literature Festival, Berlin, Germany (2008; 2011)10. Grand Slam de Poesie, Bobigny, France (June 2007 and 2009)11. Edinburgh Festival, Edinburgh, Scotland (2007)12. Internasjonal Veke Festival, Songdal, Norway (September 2007)13. Word from Africa, British Museum, London, United Kingdom (June 2007)14. World Social Forum, Nairobi, Kenya (January 2007)15. Stavanger International Festival of Literature and Freedom of Speech, Norway (September 2006)16. Arts Alive International Festival, Johannesburg, South Africa (2006)17. Literaturefestival Bremen (Poetry on the Road), Germany (May 2006)18. Spier Arts Festival, Stellenbosch, South Africa (February 2006)
4. Berlin Poetry Festival, Berlin, Germany (2005)
5. Power in the Voice Festival, Maputo, Mozambique (2005)
6. Intwasa Arts Festival, Bulawayo, Zimbabwe (2005)
7. Poetry International, Rotterdam, The Netherlands
8. Medellin Poetry Festival, Medellin, Colombia (2004)
9. Winternachten Literature Festival, The Hague, Netherlands (2004)
10. TradeWinds Festival, Cape Town, South Africa (2004)
11. Kusanganisa Festival, SOAS, University of London, United Kingdom
12. Grahamstown Arts Festival, South Africa
13. Gottenborg Book Fair, Gottenborg, Sweden
14. Frankfurt Book Fair, Frankfurt, Germany (1997; 2011)
15. Harare International Festival of Arts (HIFA), Harare, Zimbabwe (Several times)
16. Zimbabwe International Book Fair, Harare, Zimbabwe
17. Poetry Africa, University of Natal, Durban, South Africa
18. Poetry Caravan: Goree Island, Senegal, to Toumbouctou, Mali (1999)
19. International Writers Programme, University of Iowa, Iowa, USA (1990)
"Chirikure Chirikure blends humour and anger, text and music, to achieve a pointed, wicked, risky satire that always finds its mark in contemporary Zimbabwe."
- Mickias T. Musiyiwa, "The Poetry of Chirikure Chirikure," Poetry International Website (Rotterdam, October 1, 2004)
Links: www.poetryinternational.org; http://badilishapoetry.com/
www.poetryinternational.org ; www.lyrikline.com ; www.berliner-kuenstlerprogramm.de ; www.ezomgido.com
Contact details: chirikure.chirikure@yahoo.co.uk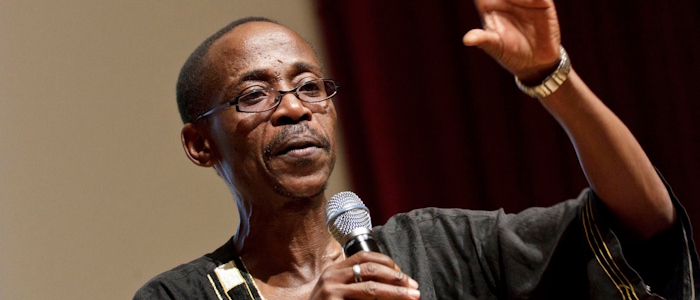 Clare Robertson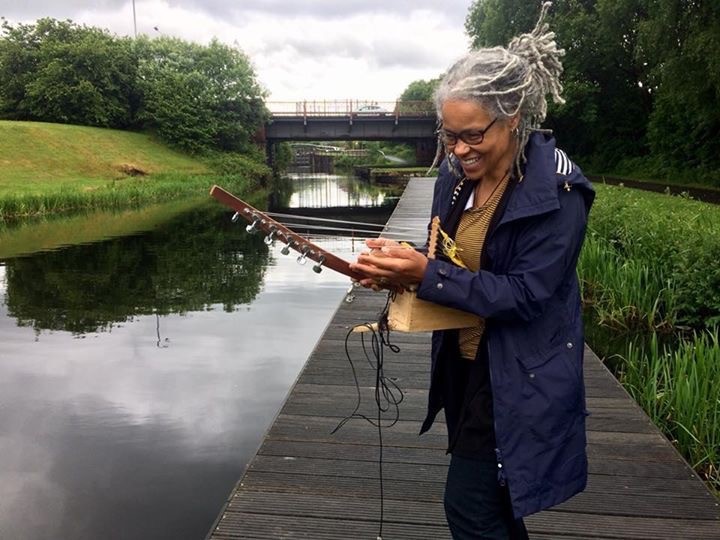 I am Freelance Musician, Multi-instrumentalist, Singer Song Writer, and a certified Energy and Sound Healing Practitioner. I also works part time with Glasgow Life. I grew up in the West of Scotland Scottish Oral and Folk tradition and was a regular resident musician in the Marymass Folk Festival. During this period I was in many ways culturally isolated but that was soon to change. In 1984 I qualified in Visual Communications Studies (BA) from the Gorway Campus of what is now Wolverhampton University. During 13 years living in and working in a 95% African Caribbean and Asian neighbourhood in England, I became involved in community based cultural work and was a cofounder of the Cultural Awareness Programme. Since returning to Glasgow in 1994. I have worked all over the city in a range of neighbourhoods at grass roots level. I have a diverse range of skills working in both
the voluntary and statutory sector and as a freelance musician creative artist and cultural practitioner.

With regard to my most recent work, I feel it is a pleasure to work with Seekers of Asylum, Refugees, New Scots and speakers of English as a second language. I enjoy the diverse canvas it brings and I feel that we can all only be enriched by it in some way. I love to create a safe space where people can explore, learn, have fun together and essentially co-create a metaphor for life. We are developing something new, a template for growth. It is my joy to see people make connections both internally and externally. They become charged and enlivened, and begin to shine when that spark ignites to the point that it becomes infectious. Sometimes there is simply nothing better than to share and whilst we may lose sight of that creative spark for a time, it can never be taken away from us. It is intrinsic to our being.

Community has always been important to me. It is at the heart of my work. Our interconnectedness, and our interdependence is not only enriching and exciting it is essential to our survival yet there are so many people who for whatever their reason are unable to comprehend this wider perception. The joy of sharing our diverse perspectives and the process of finding a common way of communicating via art and music and the performing arts becomes the unifying factor. In many ways the process is more important than the end product. It reflects our ability to work through the challenges of finding a common understanding of what we want to create whilst ensuring that all who want to participate are given the opportunity to identify and work to the their preferred skill set. It is my job to ensure that everyone is encouraged and supported to qualify or even surpass their aspirational level of achievement or perhaps adjust or analyse this in relation to better or more realistic choices that could be made.
I truly believe that when we work in an authentic way we begin to fill in more of those lost spaces. We can give form to the formless and even a voice to the unutterable. In the process I always hope to honour both our individuality and our common humanity. It is my hope that my work in process helps create a new dialogue by means of the media at hand. Sound like mark making is raw and primeval at it's best. Once alive the connection is struck and the ripple takes effect.


HA Orchestra Blurb Musician 2014 - Present
Celtic Connections Scale Up ESOL Music and Education outreach Programme November – April 2019
Schools Awareness Raising GBV Music and Film Project 2017
Founder Member of Hesu African Scottish Fusion Band 2004 /2007 and 2014 - present
Cultural Enterprise Office Specialist Adviser and Artist Mentor – Arts in Communities 2004 - Present
Community Services Officer, Glasgow Life – 2014 -Present
Cultural Services Officer, Glasgow City Council, 2006 - 2014
Community Action Officer, Glasgow City Council 2002- 2006
Freelance Arts Operative and Musician with Pan African Arts 2004 -2007 Schools and Prison Education Projects 2014 onwards as required
Coordinator- Education and Music Programming. Scottish Academy of Asian Arts 2000- 2002
Arts Development Officer - Performing Arts Glasgow City Council 1989 - 2000
Area Festivals Officer – Festival of Architecture and Design 1989- 1989
Arts Officer Local Art Management – Self Employed 1997 - 1998
Cultural Development Officer Glasgow City Council 1994 -1997
Community Arts Officer Walsall Council 1987- 1994
To get in touch with Clare Robertson, please contact the UNESCO Chair secretariat on unesco-rila@glasgow.ac.uk
Elsa Gebrehiwet
‌‌Hanging Life Together
I intend to support two groups. One of these groups is comprised of women from ethnic minorities, come from asylum-seeking / refugee background and living within the area of Royston and Springburn. I aim to support young moms in difficult circumstances such as abuse and domestic violence. The second group are comprised of ambitious young people who aim to reach out to vulnerable individuals.
These programmes will include in-depth conversations of daily activities, the topic of cultural barriers, customs and health & wellbeing. Particularly with the women's group will have more in-depth discussions in relation to certain topics, such as domestic violence and FGM. The objectives and agenda of the group meetings will be discussed beforehand and agreed by both groups. This can be beneficial for the group members in developing their language skills and improving the participants' confidence when engaging in different conversations. These gatherings can enable them to have a space where they could socialise and integrate within the society.
A wide range of issues will be discussed through workshops, visual photography and other activities that suits the groups' needs. I will include various stories, one example being the stigmatised issues faced by young single mothers and young people in the community or at school.‌‌

Erdem Avşar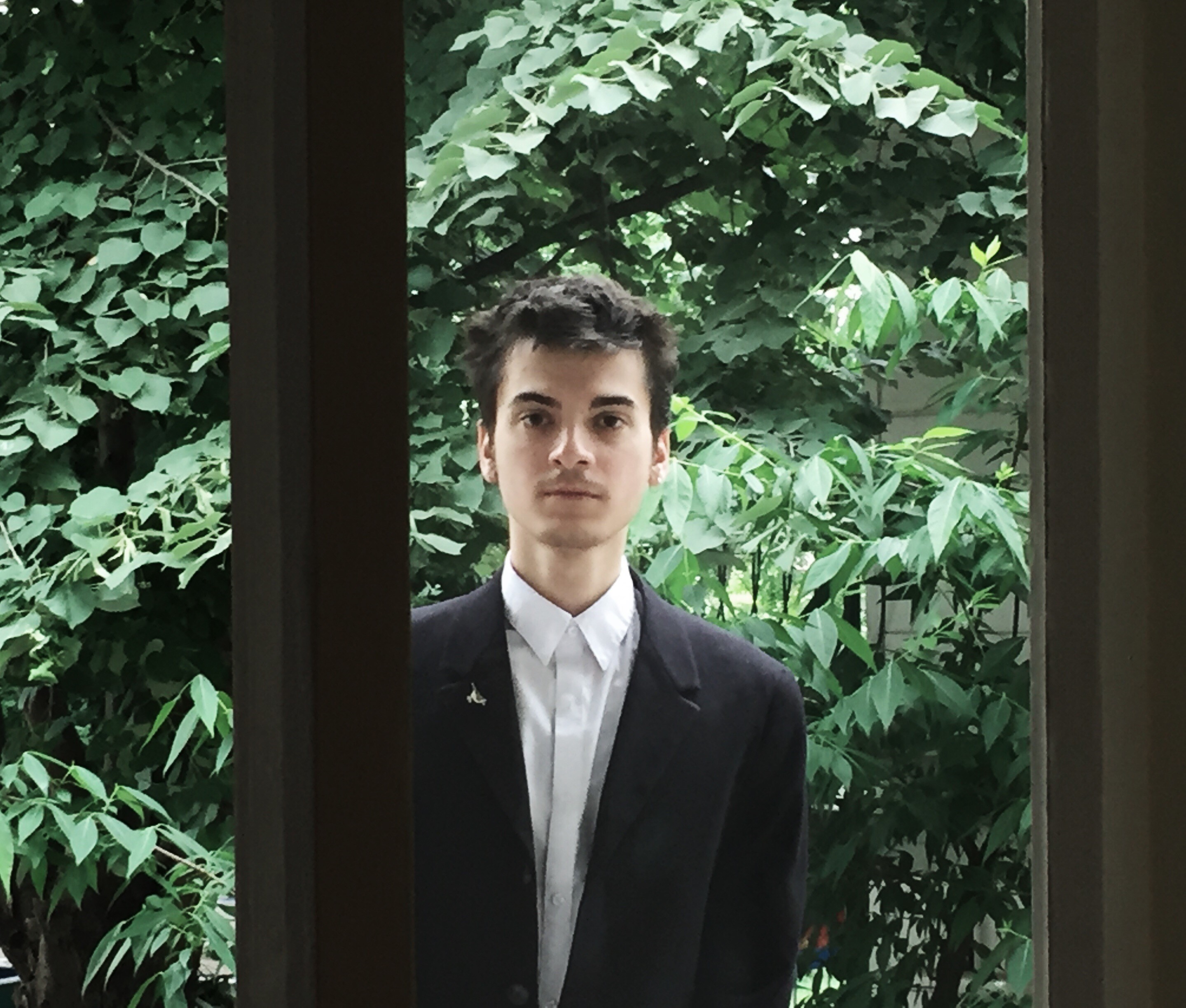 Erdem Avşar is a Turkish playwright, translator and lecturer.
He was selected to the Royal Court Theatre's International New Writing Scheme and completed his play Dark Pink under the supervision of Zinnie Harris, Mark Ravenhill and Richard Twyman. (2013-2015)
His short play #occupylove was showcased at the Traverse Theatre in Edinburgh as part of the TravNewTalents Words, Words, Words event (2014).
His #politicsoftea was accepted to National Theatre of Scotland's "Yes, No, Don't Know" festival, co-curated by David Greig and David MacLennan.
His translations of three Zinnie Harris plays, Midwinter, How to Hold Your Breath and Meet Me at Dawn, premiered at DOT Theatre, Istanbul, Turkey. His translation of Midwinter was listed in the 2017 Honours List of Eurodram – Network for Drama in Translation. His other translation credits also include David Harrower's Knives in Hens and Kieran Hurley's Square Go.
He worked as the director's assistant and the interpreter in the rehearsal room for Ionesco's Rhinoceros (a co-production between DOT Theatre, Edinburgh International Festival and the Royal Lyceum Theatre Edinburgh) in a new version by Zinnie Harris.
He is also one of the four winners of the EU Collective Plays! International Playwriting Competition co-funded by the Creative Europe Programme of the European Union. The outcome of a series of writing residencies held in Italy, a full-length polyvocal play, the Boy with Scar, premiered as part of the 22nd Quartieri dell'Arte festival in August 2018. The play had a multinational cast and creatives from Italy, England, Northern Ireland, Turkey and Benin.
Another play of his, the Contestant, also opened at the same festival in September 2018, directed by the Finnish director Juho Liira.
His work as a playwright engages with a poetic language, attempts at politicizing dramatic conventions and nurtures the idea of queering the dramatic structure.
He holds a master's degree in Human Rights Law.
I.D. Campbell
‌Iain Campbell is a Glasgow based portrait painter. His work focuses on bold portraits, exploring life in the face of adversity. He is artist-in-residence at St. George's Tron Church of Scotland in Glasgow, where he is working on a three-year project: painting the Gospel of Luke in a contemporary, Glasgow context. The paintings in the project bump into social issues in the city, with a particular focus on perceptions of people experiencing homelessness and people with a refugee background.
Iain is best known for his painting, "Our Last Supper", featuring thirteen guests of Glasgow City Mission. He has also painted for Christian Aid, The World Council of Churches, and has worked on a series of paintings for Tearfund's 50th anniversary, after visiting their projects in Nepal.
He has also had painted live at events like Greenbelt, the Solas Festival, and the Church of Scotland's General Assembly.
Iman Tajik & Jonas Jessen Hansen
Iman Tajik and Jonas Jessen Hansen are the founders of the Who is? Project.
The Who is? Project is an ongoing art project which aims to tackle issues around immigration systems and globalisation. It has been created as a space for open conversation surrounding the current European migrant crisis. Symbolised by a white flag embellished with the words "Who are they? Who are we?", the profound display of artworks will speak about the invisible borders that the human race have managed to create throughout history. After the EU referendum and the US election, the flags will act as a catalyst to discuss global division and the "growing fear of the stranger".
Interested in hosting the flag? Email info@whoisproject.co.uk
More info on http://whoisproject.co.uk/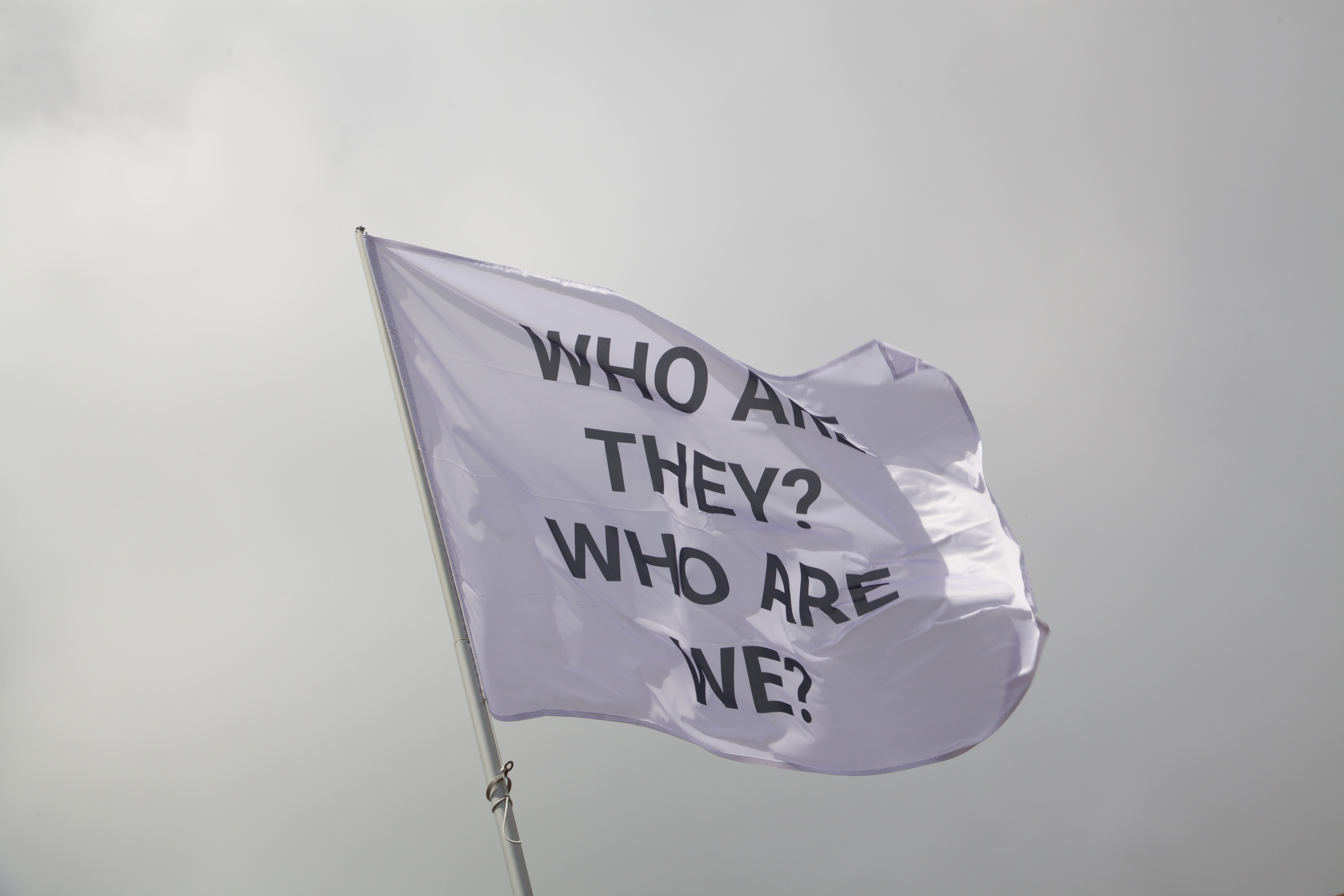 Olfa Ben Ali
‌‌OLFA BEN ALI
VISUAL ARTIST - FILM MAKER
FOUNDER OF RE FUSE MAGAZINE.
www.olfabenali.com
www.refusemagazine.com
info@olfabenali.com
"Human perfection is only in the imagination – in the desire for another reality."
Olfa Ben Ali was born in a suburb of Toulouse, France as the daughter of Tunisian immigrants. Being raised between these two cultures has fundamentally influenced her artistic work. In her films and videos she combines a documentary approach with a strong poetic atmosphere and imagery, that embodies the contrast between the world the immigrant has left behind and the alien world of the new "home" country, that has adopted him/her. By shifting thematically from the political to the emotional, the friction and tension that the immigrant is faced with, is given a voice.
Olfa Ben Ali lives and works in Amsterdam, where she received her bachelor of art from the renowned Gerrit Rietveld Academy in 2012. During the last 4 years, she has been following, documenting and observing refugees in Amsterdam, Lesbos, Calais, Dunkerk.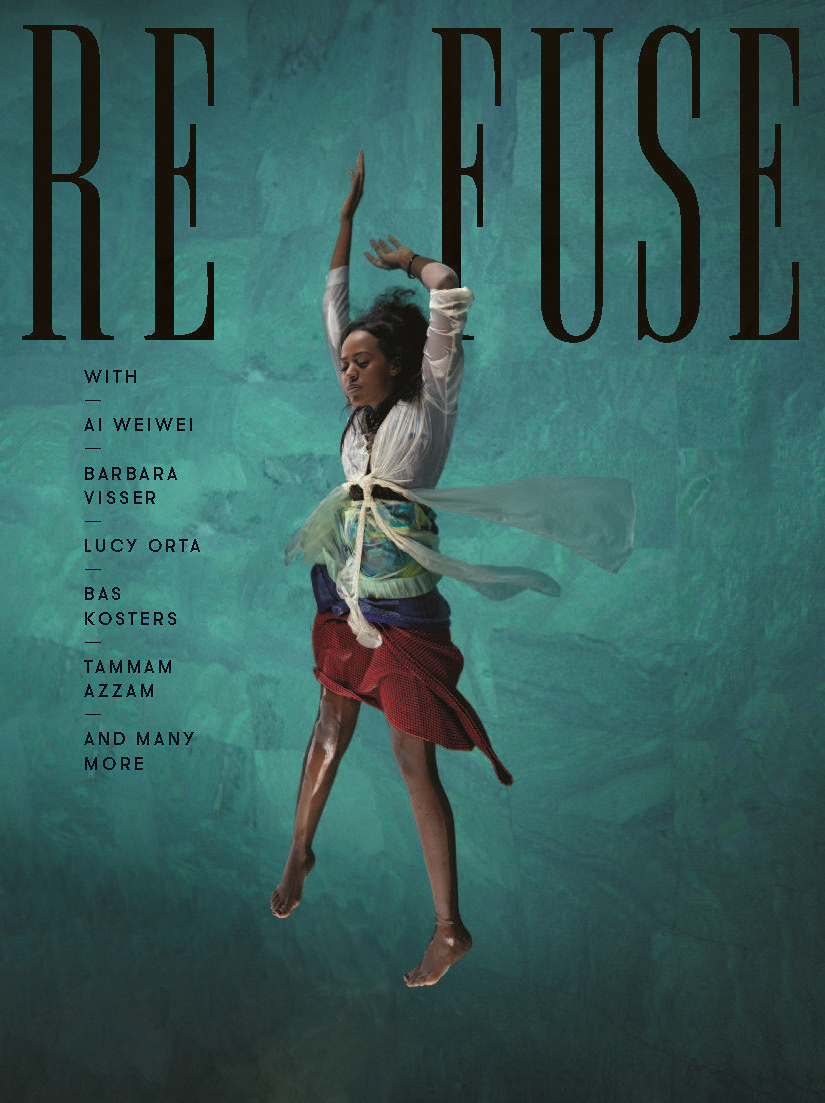 RE FUSE Magazine
Re|fuse is an avant-garde magazine with the soul of an artist and the face of a refugee. It hijacks the language of fashion to encourage an honest and passionate exchange mediated by visual art among people who were brought together under extreme circumstances.
It is based on an original idea by Olfa Ben Ali, awardwinning visual artist whose roots extend in Europe and Afrika, the continents that are brought together by the Mediterranean Sea.
This same sea that on most people's minds is linked to vacation sites has become the silent witness of the crossing of thousands of refugees to Europe.The people who are stripped of their dignity as they are asked to hand over their wet clothes to the boarder police when they reach the Mediterranean shores.
Re|fuse sees in these clothes a flow of inspiration: trends, styles that come out of places like Aleppo, Khabul and Baghdad emerge as a kaleisdoscopic image of fragments of stories and images of the people who dare to dream in the face of tragedy.
RE FUSE is made with the collaboration of Pieter Leendertse (KesselsKramer) and features contributions of Ai Wei Wei, Lucy Orta, Barbara Visser, Tammam Azzam, Blommers / Schumm and many others.
Pieter van der Houwen
Pieter van der Houwen is a documentary photographer and filmmaker. Based in both the UK and The Netherlands. He has worked extensively on the African continent. His work in numerous African countries triggered his interest in the African Diaspora. He is especially interested in the impact of remittances and how development and poverty reduction can be linked to migration. (The so-called migration development nexus).
‌‌
Publications
Producer, co photographer and Chief Editor: ETEN ZA/NL. A book on the Dutch influences and the origins of South African food. Produced in conjunction with photography students from both The Netherlands and South Africa.
Initiator and Chief editor: INTIMATE CHINA. Special issue of Onze Wereld (Our World). Produced with MA students from the University of Art and Design, China. Surrounding the 2008 Beijing Olympic games. Winner of the Golden Mercur Magazine Prize.
Photographer: DOMESTIC CHINESE TOURISM. Two major publications on the emerging domestic tourism in China, Onze Wereld and De Volkskrant.
Photographer and Producer: RESILIENCE. A visual report on reconstruction, six months after the Tsunami, consisting of a book and an interactive website. Book designed by Eric Kessels, Kesselskramer, Amsterdam.
Initiator and Photographer: African Tabloid. A photographic documentation of the lives of five young educated Ugandans, before and after the first free elections. Various publications. Download African Tabloid here
Visual Editor and Curator: Motherhood. Special issue on Motherhood in different cultures around the world. Publication and exhibition.
Photographer and contributor: 4 AFRICA. A publication initiated by the International Committee of the Red Cross. This publication was successful in countering the pejorative and negative imagery that Africa has historically been subjected to.
Photographer: IN SEARCH OF A TYRANT. A book on Idi Amin. Written by Marc Broere. Producer and photographer: Unlikely Heroes. A book on the dynamics of sport in Africa, primarily focusing on the repercussions of fame and wealth within each athlete's community. Written by Marc Broere.
Photographer: FOOTBALL AFRICA. A book on African football, published by the Royal Tropical Institute Amsterdam. Winner of the Dick Scherpenzeel Prize.
DOCUMENTARY FILMS
Writer, Researcher, Producer, Director: Mad Men Nigeria: A documentary investigating "The Africa Rising" phenomenon by portraying the largest African owned advertising agency in Africa. (in pre production) Director, Cameraman:
The Homecoming, A short documentary portraying four migrant communities in Glasgow. Writer, Researcher, Director:
The Africa China Connection. A documentary portraying the African community in Guangzhou China.
Writer, Researcher, Director: PEACE OUTSOURCED. A documentary portrait of the UN contingent in East Congo. Interakt Productions Amsterdam (Pre Production)
Co Producer: LANDSCAPES UNKNOWN (II). A documentary about three contemporary artists including the famous Malian photographer Malik Sidibé. Winner of the prestigious Dutch film prize The Golden Calf. 16mm, 50 mins, Allegri Film, The Netherlands.
Writer and Director: THROUGH DUTCH EYES. A documentary film on contemporary Dutch photography, focusing on Dana Lixenberg, a Dutch photographer based in New York. Shot in New York, Los Angeles and Indiana. Super 16mm, 50 min, NPS television, The Netherlands.
Writer and Director: STAND AND DELIVER. A documentary film following the debut performance of a young stand up comedian. 30 min, Arte Television, Germany and France.
Writer and Director: OPA BREED IN PAK (GRANDDAD WIDE IN SUIT). A documentary about a fatherless young girl who tries to come to terms with the death of her beloved grandfather. Winner of the Dutch Academy Awards for Television. 30 min, VPRO Television, The Netherlands.
Predencia Dixon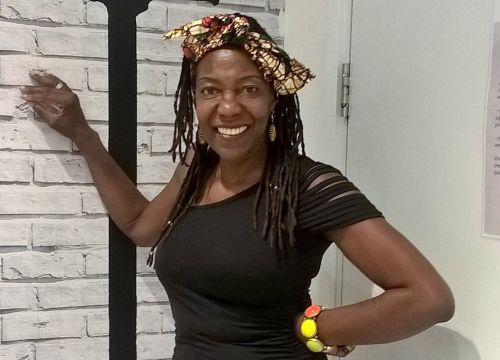 I'm a writer, poet, playwright, dancer and actor. I was born in Jamaica, moved to the UK at the age of ten, attended school in Manchester, moved to Birmingham for higher education and, despite several attempts to leave, still live in this amazingly diverse city. Please read more on my website http://predencia.co.uk.
I'm currently a full time PhD student at the University of Birmingham, researhing the changing approaches to death rituals in Jamaica, and in the Jamaican diaspora in the UK. I have a passion for metaphysics; most of my musings can be found on my blog Writing Creatively With Spirit (https://writingcreativelywithspirit.com/).
As a member of the multi-national, multilingual writers group Writers Without Borders (https://wwborg.wordpress.com/), I contribute to the blog and Facebook page (https://www.facebook.com/wwbbirmingham/).
Ricky Dragon
‌
My name is Ricky Dragon and I am a Rapper known as The Wandarin Dragon. I reside in Birmingham City in the UK.
I have recorded two albums in my lifetime. The Style of the Ten Tigers and soon to be released...Wandarin Dragon.
I am also a Poet for those who know it, and I am also a published Author of Tales of the Dragon...and Breath of the Dragon. I have as well written a collection of Children's Stories told in Rhyme soon to be published and available.
In my spare time...I occasionally record Radio Ads for various businesses...public and community events...charities...cultural events and music shows.
I have performed for numerous events in the City of London and in Scotland and am extremely proud to be able to be part of the UNESCO Chair team as a modern artist who attempts to express their views of our Humanity through the medium of Words.
I Thank the reader for having found me.
May you live as long as you want...
and may you never want as long as you live.
Ricky Dragon Facebook
@wandarindragon Twitter
Latest activities:
- October 2018: Three week rap/poetry/history workshop with the students of St Johns Ward in Handsworth.
- October 2018: Rap workshop, poetry performance and presentation on Modern Alternative African Traditions.
- October 2018: Performance at Dudley Probation Service in Dudley Birmingham.
‌‌
Sawsan Al-Areeqe
Sawsan AL-Areeqe (Poet, Filmmaker and Scenarist - Yemen)
She has a fellowship in the University of Glasgow 2018/2019, another residence in the USA, at the invitation from Iowa University within the International Writing Program, autumn 2013.
Bachelor degree from Mass Communication Faculty, Radio and Television, Sana'a University, 2009.
She is the author of four poetry collections [The Square of Pain] (2004), [More Than Necessary] that obtained the Literature Award from Lebanon (2007), [What if My Blood Sweetened into Chocolate] which got the Creative Award in Sana'a (2011), and the forth one is [Expired Death] Bulgaria (2019).
She is the winner of the British Council's 2010 Zoom Film Contest for her short Prohibited, the (Special Jury Prize) at the 2012 Meknes International Film Festival, (The Best Idea) at the 2014 Teba Short Films Festival in Egypt, (The Main Theme) at 2018 in Italy and (Award of Merit) at 2018 in Canada for her short Photo. Participated in her short Daughter of the Sea at the 2011 Liverpool Arabic Film Festival.
She was selected to participate as a member in the committee of arbitration in the Arab Short Films Festival, in Morocco 2013.