Dr Lorna A Carmichael 1962-2022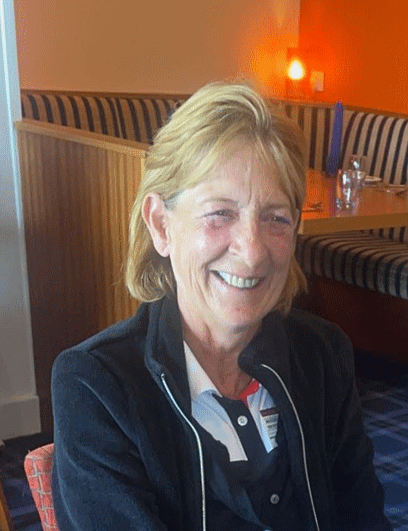 It is with great sadness that we share the news of the death of our dear colleague Lorna Carmichael. Lorna worked at SUERC for 32 years and over that time developed to become one of the best analysts in her field.
Lorna's degree and PhD were in Chemistry from Napier College in Edinburgh. She went on to work as a Higher Scientific Officer in the NRPB laboratories in Glasgow doing extremely precise analyses of radioactivity in environmental samples. She was spotted by the then Director of SURRC and recruited to the radiochemistry laboratories in 1989 shortly before joining the team in the physics group working on detection of irradiated food using luminescence methods in a series of projects funded by the Ministry of Agriculture Fisheries and Food. This involved very time consuming and precise separation of trace quantities of soil-derived minerals from the surface of the dried food products using a combination of ultrasonic and chemical treatments and density separation. Lorna developed the method to allow study of fruit, vegetables and shellfish. This work blossomed, resulting in the generation of the first UK validated technique for detecting irradiated foods in 1992, closely followed in 1996 by the European standard method. Further work developing photo-stimulated luminescence led to it being established as a European standard method in 2002, with both methods later being adopted by the Codex Alimentarius commission as world standards.
Lorna trained people from all over the world. She was generous in passing her knowledge and expertise on to all collaborators including those who were setting up their own laboratories. She had a unique quiet and understated way of getting people to achieve things that they themselves might not have believed themselves capable of. Many of those she trained from around the world have written and echoed these sentiments.
Lorna is a huge loss, the Centre will be poorer and duller without her around.
Our thoughts are with Derek, Hayley and all her family and friends.
---
First published: 1 December 2022